Happy  Sunday—the first of 2014! :yeah
So how is the new year shaping up for you so far?
This week, I AM HAPPY that I finally got to the chiropractor.  I rescheduled once, then they rescheduled after that because there was a death in my doctor's family, but almost the minute I didn't make it to my original appointment, my back decided to seize up & revolt.  Okay, I'm exaggerating slightly, but things were very tight & sore, & I tend to get headaches more often if I don't get regular adjustments.  I even agreed to a Saturday morning appointment when I normally aim for late afternoon mid-week—& I was nearly ready to beg the doc to come to my house…or kidnap him & force him to give me an adjustment if he refused. :snowballfight
I AM HAPPY that Diagnosis Murder is now on the Hallmark Movie Channel!  It had been on Encore Suspense, which was fine (I was just happy it was still on somewhere; I love that show!)  But they seemed to only play the same handful of episodes over & over instead of all of them—& the show lasted eight or nine seasons, so there are well over a hundred.  Hopefully HMC will do a better job…& judging by the line-up I've seen so far, they are.
I AM HAPPY that, if my perusal of post-holiday clearance items holds true, I really have managed to collect all of the Kitty Girl perfume/lotion/shower gel in a 50-mile radius.  Woot!  There are other perfumes & gift sets on sale that had been on the shelves before Christmas, but none of my new signature fragrance. :smooches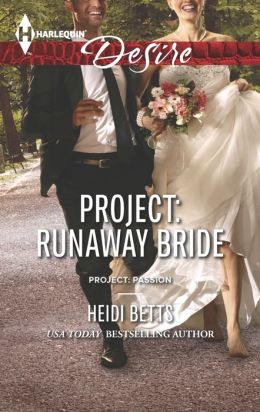 And of course I AM HAPPY that PROJECT: RUNAWAY BRIDE is finally available in e-book & will be available very soon (if it isn't already) in mass market paperback!!! :dancingsanta
Expect a Release Day party on Tuesday, & if you haven't already, get ready to buy your copy of Reid & Juliet's story!  (If you need links or info check out the PROJECT: RUNAWAY BRIDE book page or fire away & I'll do my best to answer questions for you. :candycane )
So how about you—what are you happy about this week, the first of a brand new year? :happynewyear
:mrbojanglesanta
And now let's announce the winner of "Race to RUNAWAY BRIDE" Giveaway #4—a cute & snarky Maxine mug filled with yummy chocolates…a box of Nutcracker Sweet tea…& best of all, a signed copy of the first book in the "Project: Passion" series, PROJECT: RUNAWAY HEIRESS!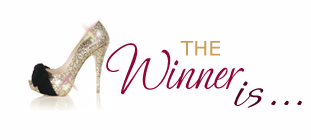 :reindeerlights Lisa Errion!!! :reindeerlights
Congratulations, Lisa! :reindeergift   Please contact me with your full name & mailing address, & I'll get your goodies in the mail to you as soon as I can!
Comments
10 Comments • Comments Feed