Happy Sunday, everyone!
Let's kick off today's post by announcing the winner of Cowboy Crush & a $10 Starbucks gift card from last week's wonderful guest author, the delightful Liz Talley…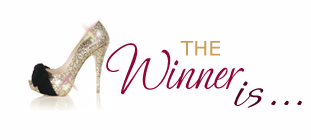 Kathleen O.!!! 
Congratulations, Kathleen! :bouquet:
Please contact me with your full name & either your e-mail address or snail mail address, depending on whether you prefer your copy of Cowboy Crush in ebook or print form.  I'll forward your information to Liz & she'll get your prizes to you as soon as she can. :alice:
And thank you again to Liz for taking time out of her busy schedule to chat with us, as well as those of you who dropped by to chat with her!  You all make The Dungeon such an awesome place to hang out. :devil: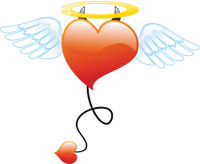 Now that we know at least one thing Darling Kathleen is happy about this week, how about the rest to you?
I AM HAPPY that it's finally getting warm.  The sun is out, the birds are chirping, & a lovely breeze is rippling through the grass. :spring:
I AM HAPPY that I managed to locate the screen inserts for most of the windows in the New House, & though they aren't as clean as I might like (I'll get to that later) :bunnyyum: ) they're in pretty good shape & I was able to get them into the windows without too much difficulty. :feedme:
And I AM HAPPY that I can now open up the doors & windows, let all of that wonderful fresh air in, & make The Kittehs positively ecstatic on a daily basis! :cuckoocat:
What about you?  How happy, grateful, & positive are you feeling today?  Can you share some of the good stuff that happened this week so we can keep the smiles going? :candy:
We can't wait to hear from you! :happyeaster:
Comments
3 Comments • Comments Feed