"Nobody really cares if you're miserable, so you might as well be happy."
~Anonymous
Happy Sunday, everybody!  I hope you've been having an awesome week…or at least are looking at an awesome week ahead. :Jack
This week, I AM HAPPY that the first book in my "Project: Passion" mini-series for Harlequin Desire, PROJECT: RUNAWAY HEIRESS, is finished & turned in.  Whew!  It feels so good to have that story done & in Editor C's hands.  I need to start the next book in the series PDQ, but at least I have
a minute to breathe & try to catch up on all the things I let lapse while under the pressure of that deadline.
I AM HAPPY that Precious (aka Elder Kitty) continues to do very well.  The trip to the vet was scary, but so far, the change in food & treatment seems to be working.  She's pooping up a storm *vbg* & seems happy.  In fact, I'd almost venture to say she seems a little happier than before.  I've caught her doing a couple things in the last week that I haven't seen her do in quite a while.
I AM HAPPY, too, that my mission to track down new, healthy food for her was a total success!  She's been okay on the food I picked up right after the trip to the vet, but it's not high enough quality for my tastes.  I wanted something 1oo% natural that I
feel is really good for her, not just that she'd like.  (Hey, I like potato chips; that doesn't mean they're good for me. :vampsmile )
So I went on a shopping spree, determined to track down something much better for her—after doing quite a bit of research online, of course.  And I'm happy to say, I found a couple different brands I think I'd be comfortable feeding her on a regular basis.  And more, of what I've fed her so far, she seems to LIKE them!  That's so important…'cause it doesn't matter how good something is for her if she won't touch it. :cat
A funny aside, by the way…
While I was out & about, I ran into no fewer than three people I knew, & every single one of them said the same thing:  "Oh, my gosh, you're out of the house!  What's the occasion?"  This is how much of a hermit I've become.  How sad is that? :lolgeez
Also cat-related, I AM HAPPY that I found a new handmade cat tree that they just love!  Ever since I had my back porch door re-screened, I've been wanting something like it that would give The Kittehs the best view outside.  Shaped sort of like a teepee with carpeted seats at different angles & levels, it fits just perfectly where I needed it, & they are loving it so far.  Even fighting over it on occasion. LOL  I'm just sorry I didn't find it earlier in the summer so they could enjoy all that fresh air & wildlife longer.  But it will be there for them the first day of next Spring.  And I've already got another spot in mind for them to continue getting great use out of it once Winter hits. :mask
So that's my week in a nutshell.  How about you?  Let us know what great stuff has been happening for you lately!
And don't forget to check below to see if you're this week's Free Book Friday winner!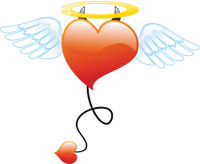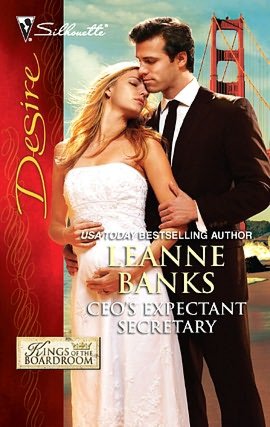 Now to announce the winner of this week's Free Book Friday giveaway—Leanne Banks's Harlequin Desire CEO's Expectant Secretary…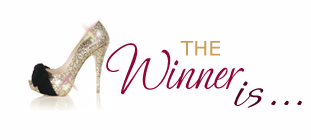 :dancebat Mary M.!!! :dancebat
Congratulations, Mary! :hitched Please contact me with your full name & mailing information, & I'll get your book out to you as soon as I can!
Comments
9 Comments • Comments Feed