Happy Sunday!  And Happy Labor Day weekend!  I hope you're having a great time, even if your only plans are to laze around & take a break from your usual labors.
This week, I AM HAPPY that the writing is going well.  I've hit the point in every story where I know The End is near, yet the more I write, the farther away The End seems to be.  I swear somebody's picking it up & moving it when I'm not looking. :vampsmile   But I'm working on it, & I really do think I'll have this one wrapped up soon. *fingers crossed*
I AM HAPPY that the new windows for my back porch & office are in & working beautifully.  I live in an old farm house, so the windows that were put in originally are from, like, 1820.  I kid you not.  Most of them were replaced several years ago, but we didn't bother doing the ones on the two enclosed porches because we never used them.  Well, now they're being used & since they're painted shut, I get zero air during the summer.  And in winter, I often get ice on the inside of the glass.  Not good, right? 
So it was time to upgrade, for sure.
They're nothing fancy, just better made, better insulated…open, close, nice screens.  The cats love them!  Of course, they most love that they're going to have even more screens to scratch & destroy.  But the fresh air is nice, too.
The down side:  the street & neighbor noise is so much louder & more annoying when they're open. :elvira I think I'm looking forward to winter when I can keep them tightly closed 24/7.
Most of all, I think, I AM HAPPY with my brand new electronic pulse massager.  (Yeah, yeah—insert your little dirty jokes here. :elvis )  My lower back gets so tight & sore from all the non-stop sitting & snacking…er, I mean, writing that I can hardly stand it.  And, of course, I don't want to take the time to go to the chiropractor until this book is finished & turned in.  So I ordered one of these bad boys.  It took what seemed like forever to show up, since I've been needing it for a month or so now, but
finally it arrived!
I wore it all day yesterday, running it on & off, & it felt so good.  Last night was the first night in a long time it didn't hurt to roll over, & today is the first morning in a very long time that I didn't wake up with a groan & haven't been sore moving around.  Which makes it official—this baby is definitely going into my pack as part of my Zombie Apocalypse preparedness kit. :yesimavampire   And I'm still going to the chiropractor as soon as I can.  Quite frankly, I cannot wait!
Whew.  Okay, that does it for me.  What great stuff is going on in your life?  Be sure to share what's making you happy, or what you're simply thankful for this week!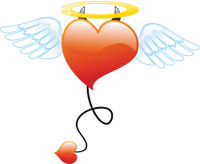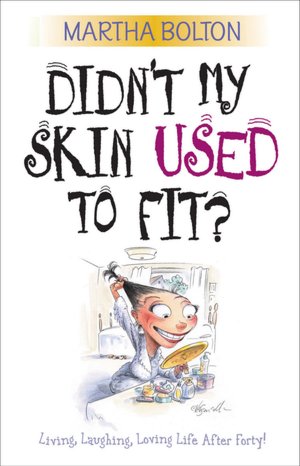 Now to announce the winner of this week's Free Book Friday giveaway—Didn't My Skin Used to Fit? by Martha Bolton…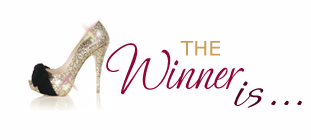 :dancebat Cindy Rushford!!! :dancebat
Congratulations, Cindy! :hitched Please contact me with your full name & mailing information, & I'll get your book out to you as soon as I can!
Comments
7 Comments • Comments Feed