Happy Sunday! How's everybody doing this week?  Great, I hope!
This week, I AM HAPPY that our wonderful website & blog have been updated.  Didja notice?  Huh, huh, didja?  New book covers on the walls, new view outside our reading gal's window, & new emoticons!  Woot-woot!  (I am just way too easy to please. :drink )
I AM HAPPY, too, that I took a chance & recorded Morning Glory when it was on during a free movie preview weekend.  I had seen the trailers when it first came out, but only had a sort of eh reaction.  I think Rachel McAdams is adorable, but it didn't look like anything I needed to rush out & see.
Well, I watched it last week on the Torture Cycle & it was so good, I'm kicking myself for not seeing it sooner.  Such a cute & funny romantic comedy!  Really smart & witty, too.  If you haven't seen it yet, I highly recommend it.  Not to mention that—in addition to Rachel McAdams—the cast includes Patrick Wilson (whom I've never particularly cared for before, but is completely lickable in this film, I swear :elvis ), Harrison Ford, & Diane Keaton.  Adorable, absolutely adorable.  Have I mentioned how adorable it is?  Yeah, just trust me—put it on your Must Watch list!
I AM HAPPY that the writing is still going well on PROJECT: RUNAWAY HEIRESS.  I'm still not finished, but I feel like the end is growing nearer.  I mean, I keep writing & writing…it can't evade me forever, can it? :scaredya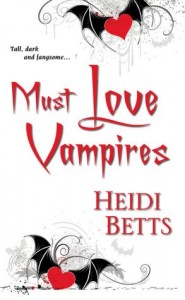 And most especially I AM HAPPY that the short epilogue for MUST LOVE VAMPIRES (previously only available digitally as ONE LAST BITE) is in the paperback reissue of the book, being released September 4th.
Most readers won't even know the difference…it just appears at the end of the story like any other happily-ever-after epilogue.  But I love that it's there, making this edition of the book such a nice, neat new package.  New cover, new content…anyone who picks it up & doesn't realize that they maybe read the story already in trade size can't be too upset because the extra epilogue is there, rounding out the story perfectly.  Yay! :yummy
So how about you—what great stuff happened this week that you'd like to share?  We definitely want to hear, then maybe do a little shake, rattle, & roll with you to celebrate. :bluesuedeshoes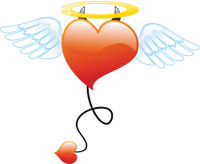 Two prize winners to announce this week!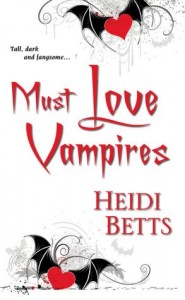 First, the signed copy of MUST LOVE VAMPIRES from Thursday's "New Emoticons & a Giveaway" giveaway: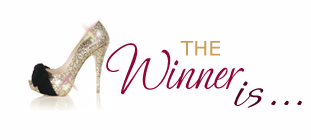 :dancebat   Dee!!!   :dancebat
Congratulations, Dee! :hitched   Please contact me with your full name & mailing information, & I'll get your autographed copy of MUST LOVE VAMPIRES in the mail to you as soon as I can!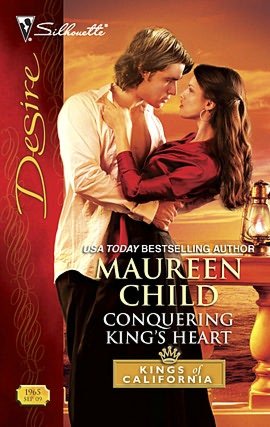 Second, the winner of this week's Free Book Friday giveaway—Maureen Child's Harlequin Desire Conquering King's Heart…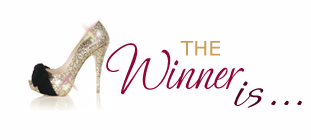 :dancebat   Maria E!!!   :dancebat
Congratulations, Maria! :hitched   Please contact me with your full name & mailing information, & I'll get your book out to you as soon as I can!
Comments
9 Comments • Comments Feed