Happy Sunday! I hope you're having a great week & an even better weekend!
I have to admit, I'm struggling this week to find the happy.  One thing after another just seems to keep going wrong, wrong, wrong.
My internet went down on Tuesday, keeping me from getting to my own post on the Brava Authors blog.  And then, once the internet was back up, the Brava Authors site was down, so I still couldn't access it. :patrick2
On Thursday, the power went out during a pretty typical summer thunderstorm.  But it stayed out for 16 hours—from 4pm to 8am the next morning. :patrick2   I'm pretty darn livid about that.  A few hours, I'm okay with.  But all night???  When I've got beau coup bucks worth of frozen raw cat food in the freezer, melting into garbage?  No. :nowait And to top it all off, we've since discovered that half the town is hooked up to a new power grid while the other half is still on the old, far-less-reliable one.  (Two guesses which
one my house is on. :happysad )  So when the power went out for only the "old half" of the town, it simply wasn't a priority for the power company.  Ah, yes.  This is the part that moved me from moderately annoyed to very, very green Angry Hulk.  I am ready to stick my foot up their asses & ask, "Is it a priority now?"
And the only pizza I've ordered all summer & was so looking forward to slid off the counter & onto the floor.  Upside-down, with the lid open. :patrick2
Sigh.  *deep breath*
But this is Happy Sunday, so I must strive to find the positive & be HAPPY.  And there are a few things, thankfully. :angel
I AM HAPPY that I've gotten oodles of Free Book Friday books, prizes, bookmarks, & other promo/goody items packed up & mailed over the past week.  I've still got quite a bit to go, believe it or not, but it progress, thankyouverymuch.  And some of your are about to be very happy very soon!
I AM HAPPY I finally got through Harry Potter & the Deathly Hallows, Parts 1 & 2.  It sure took me long enough to get to these, but I AM HAPPY that ABCFamily Channel ran another of their Harry Potter marathons not too long ago, which allowed me to get caught up with a Half-Blood Prince refresher.  Then, DishNetwork gave us a free HBO preview weekend & I was able to record both parts of Deathly  Hallows.  And I had enough space on the DVR to keep them & enough energy in my body to climb on the Torture Cycle & watch them.  I took me a whole week of biking to get through them both! :hotstuff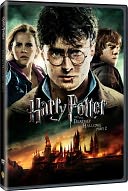 Part 1 was a little slow & boring…more of a here's-what-you-need-to-know-before-we-get-started info dump kind of thing.  But Part 2 was awesome.  I didn't love every minute, but it was definitely intense, & I was happy to finally find out how the whole series ended, since I gave up reading the books somewhere around Order of the Phoenix, I think. :bubble
I AM HAPPY, too, that when I finally got around to complaining to DishNetwork about the constant loss of our signal, they said it shouldn't be happening except in extreme weather & that they'd send out a technician for free!  Woot!  I totally expected to have to pay, so that's a huge relief.  Now to figure out which day I want to be bothered enough to get dressed & deal with a stranger coming to the house. :scratchhead
And I AM HAPPY (believe it or not) that I didn't attend the RWA National Conference this year.  Yes, all of the reports coming out of Anaheim make it sound super-fun, & I'm wondering what I'm missing by not being there, but I just don't think I would have had the energy for it.  The thought of packing alone makes me want to curl up in a fetal position. :nowait   So even though the conferences are a blast & I always learn something new when I attend, I'm kind of glad I stayed home this year…& may do it more often, to be perfectly honest. :yawn   (However, if I could figure out a way to BE there without having to GO, I'd totally do it every time! :chickendance )
Okay—that's about all the happy I can work up this week.  (Hey, sometimes we've gotta hang on to the few small good things when all the big things seem to be going bad. :lolol )
I certainly hope your week has been better than mine, though.  And it's time to share the good stuff with us!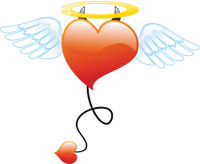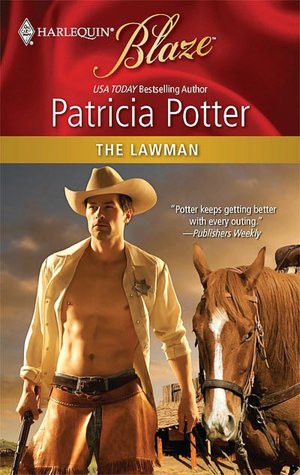 Now to announce the winner of this week's Free Book Friday giveaway—Harlequin Blaze The Lawman by Patricia Potter…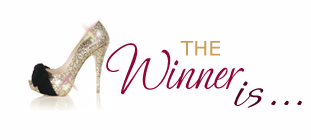 :chickendance Mel K.!!! :chickendance
Congratulations, Mel! :patrick3 Please contact me with your full name & mailing information, & I'll get your book out to you as soon as I can!
Comments
6 Comments • Comments Feed