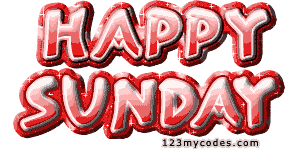 Happy Sunday, everyone!  We're just a few days from Thanksgiving, so it shouldn't be hard to come up with things we're thankful for, right?  Unless we want to keep the really good ones under wraps until then. :winkwink
But I've got a few early ones I'm willing to share.
First, I'm very happy that the "Bloody Good Holiday Giveaway" is up in the sidebar for all the world to see.  (And ain't it pretty?  :xmastree )  My web gal is so busy right now, & I'm such a pest, but she takes excellent care of me, anyway. :genie
Second, I am extremely thankful that a very bad thing that happened earlier this week is turning out a-okay…& that I discovered something really cool & exciting, even though I can't talk about it yet. :ubermad
Third, I'm delighted that the giant stack of giveaway goodies I had to get packed up & mail are indeed packed up & mailed now.  All except one, but that will be going out tomorrow.  So if anyone thinks they should be getting a prize from me that doesn't arrive in the very near future, let me know.
And last but not least, falling under the category of "it's a tough job, but somebody's gotta do it," my Desire editor wants me to include a recipe in the front of my June 2011 release, HER LITTLE SECRET, HIS HIDDEN HEIR—a.k.a. the bakery book.  So I have been forced to play around with recipes for items mentioned in the story.  Madame Mommy Dearest is helping, thank goodness, since A.) she's really the baker in the family (although I can hold my own with a spatula & oven mitt, thankyouverymuch), B.) I do have another book that needs to be written, & C.) she's also the holder-of-all-recipes.  But I have been closely involved, vetting the recipes, doing a bit of baking myself, & most importantly—acting as Taste Tester Extraordinaire.  Yes, that's right…it's a tough job, but somebody's gotta do it.  Thanks, Charles! :winkwink
So that's my week of gratitude at a glance…how about you?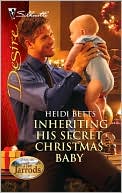 And now to announce the winner of this week's Free Book Friday giveaway—an early autographed copy of my December Silhouette Desire, INHERITING HIS SECRET CHRISTMAS BABY…
:dancing Deanna!!! :dancing

Congratulations, Deanna! Please contact me with your mailing information & I'll get your copy of XMAS BABY out to you as soon as I can.
Thanks to everyone who entered, & to everyone who hangs out here on a regular basis.  And you know the drill:  stick around—there's always more fun stuff & more giveaways popping up in The Dungeon. :devilme
Comments
12 Comments • Comments Feed