Happy Sunday!
Not much has changed this week in the grandma department.  The basic consensus is that she's not going to recover—something we weren't exactly surprised to learn after hearing that the entire right side of her brain is non-functioning.  But Gram is 93 years old, has already survived a major heart attack, & is ready to go.  (Really, she is; she used to tell us that all the time.)  So it's pretty much a waiting game, whether they keep her in the hospital or move her to a rest home for whatever time she has left.
But even though it's been a rough, tiring couple of weeks, there are still things to be happy & grateful for!
I AM HAPPY that I'm starting to get the hang of my new iPad.  Kinda.  :bubble   I got set up with the Kindle, Nook, & iBook apps, & have downloaded a few freebies for each.  I have no problem paying for books, believe me :patrick   but I'm starting slow…figuring out how the Apps work, how to "buy" & download stuff, & also to see if I even enjoy reading on the darn thing.  If I don't & won't end up using it that way, there's no point in going overboard & buying every book I see just to have it.  I also tried to download short prequels to series I haven't started yet, or novellas by authors I've never read before.  I thought they'd be good "testers" to help me decide if I enjoy reading on the iPad & also possibly introduce me to some new books & authors I might not have tried otherwise.
I AM HAPPY that, even though Gram's stroke really has put me behind, I'm still making progress with the writing.  Maybe nothing to break into song about, but a little bit here, a little bit there, I'm keeping up with the characters of my brand new "Project: Passion" project—Book 1, tentatively titled PROJECT: RUNAWAY HEIRESS.
So how about you?  What are you happy about or thankful for this week that you'd like to share?  We want to hear about it. :eeee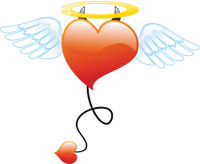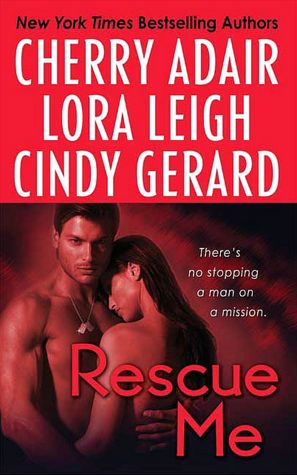 Now to announce the winner of Friday's Free Book Friday giveaway—the action-adventure romance anthology Rescue Me by Cherry Adair, Lora Leigh, & Cindy Gerard…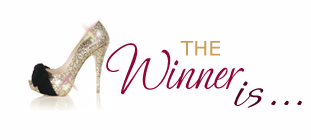 :chickendance Beth Mast!!! :chickendance
Congratulations, Beth! :patrick3 Please contact me with your mailing information & I'll get your book out to you as soon as I can!
Comments
8 Comments • Comments Feed