Happy Sunday!
How's everybody doing this weekend?  Great, I hope…with a long list of happy thoughts you're ready to share! :winkwink
This week, I AM HAPPY that Spring seems to have truly sprung!  I know we have a fairly mild winter, but it's so nice to be able to open all the windows, get some fresh air, & watch The Kittehs as they positively gonzo over being able to watch & hear all the little outdoor critters—birds, squirrels, chippies—through nothing but a thin layer of screen.  I honestly thought they were going to hurt themselves the first day, they were so excited! 
LOL
I AM HAPPY that the new neighbors we've gotten in place of the nightmare ones from last year seem great so far.  I say "so far" because we actually thought the last one was decent, too; & he was, for the first couple years, then the girlfriend & her pit bulls moved in & it was all downhill from there. :sick   But so far, this family is really friendly.  And all of the awful stuff the last neighbors did, they aren't doing.  Instead of burning all of their trash in the middle of the back yard (which is illegal, but try getting anybody to give a sh*t around here :curses ), they cleaned up the burn pit & planted grass. :thumbsup   And even though they've got a dog house set up beside their porch, they are not planning to chain their dog outside.  They're only going to use it if they need to keep the dog outside for a little while or if they're going to be gone for a few hours during the summer.  To quote the mother—who's obviously a woman after my own heart :blowkiss —"What's the point of having a pet if you're just
going to leave it outside?"  Which is probably why I offered to pet sit for them, or even just run over every few hours to let the dog out if they ever need to go somewhere for an extended period.
I AM HAPPY, too, that when these same neighbors found a tick on the dog (they just adopted him & he's their first pet), they felt comfortable enough to call me after living next door only a week.  I ran over with a tick remover, then gave them the names of the fle
a/tick medications they should use & the numbers for my veterinarians & the spay/neuter clinic.  It makes me happy to help, happy that I know so much of this stuff from my own long-time pet experiences, & also happy that I could give them good pet care advice when there's a lot of bad advice & bad pet-care beliefs floating around out there.
And finally, I AM HAPPY that the editing & proof-reading on my latest Harlequin Desire manuscript are going well.  It's a slow progress, but I'm moving right along.  It's also reading really well, which I love.  Shouldn't be too much longer until it's polished & ready to go! :twirl
That's a lot of happiness for one week, huh?  Now it's your turn!  Tell us what's putting you in a good mood this week or what you're grateful for so we can give a good, old-fashioned Huzzah! in your honor. :kitty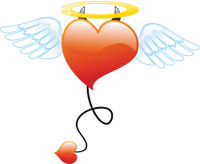 Now to announce the winner of Friday's Free Book Friday giveaway—an early autographed copy of my very own April Harlequin Desire release, ON THE VERGE OF I DO!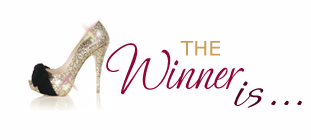 :twirl Laura J.!!! :twirl
Congratulations, Laura! :thumbsup Please contact me with your mailing information & I'll get your book out to you as soon as I can!
Comments
15 Comments • Comments Feed