Happy Sunday!
I hope you had a great week & are having an even better weekend, with lots of fun stuff to share today!
This week, I am sad that I forgot to mention last week that I AM HAPPY I got the nicest note from Darling Bobbi Dumas, thanking me for the book & goodies I sent her recently after her Free Book Friday.  As I've mentioned before, you don't have to thank me for your Dungeon-won prizes, but I'd be lying if I said I didn't enjoy hearing from you & receiving such nice mail in my mailbox.  So thank you, Bobbi, that was very sweet of you. :blowkiss
I AM HAPPY that I got my annual physical exam out of the way last week.  Still not sure why I do that every year, considering there's never anything wrong with me & it seems like a waste of time, but better safe than sorry, I guess.  And it is kind of fun to hear your doctor say you're in "excellent" shape with just a wee bit of awe in his voice. *snicker*
I AM HAPPY, too, that my cholesterol has apparently fallen 30 points.  It was okay to begin with, but I was annoyed that it never budged a single digit even after I lost a hundred pounds.  I mean, you'd think completely changing one's diet, cutting out all fried foods & meat for the most part would result in at least a teeny-tiny decline in cholesterol levels, right?  Nope. :angry   And now suddenly—BAM!  Maybe cholesterol takes a while to work out of your system…you know, like crack. :moon   Or maybe it's the fact that I drink my weight in green tea every day.  But I've also been eating a lot of eggs, so maybe by next year it will be back up. LOL
As long as I was on a medical run, I hit the chiropractor, & I AM HAPPY that I haven't had a headache since.  (Knock on wood.)  I tend to get cluster headaches, & they're usually due to either stress or being out of whack spine-wise.  And when you sound like a bag of Jiffy Pop during an adjustment…yeah, you know you were crooked. :runrun
Last but definitely not least, I AM HAPPY that I don't have to write a big ol' check I thought I was going to have to write.  Yes, it's tax related again :curses but for once the numbers added up in my favor. Yay!  (The bad news is, I'll probably have to write that check this time next year, but I'm going to enjoy the reprieve while I've got it. :kitty )
That about does it for me this week—how about you?  Let us know what great stuff has been going on in your life this week, or even just what you're happy about on a daily basis!
Remember:  Count your blessings today, for tomorrow is "Moan & Groan Monday"…at least on the HappyBookers loop. :peekaboo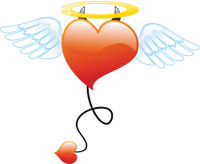 Now to announce the winner of our latest Free Book Friday giveaway, an early autographed copy of my very own April Harlequin Desire release, ON THE VERGE OF I DO!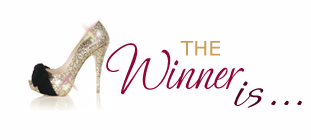 :twirl Cindy Holub!!! :twirl
Congratulations, Cindy! :thumbsup Please contact me with your full name & mailing information, & I'll get your book out to you as soon as I can!
Comments
21 Comments • Comments Feed