"Oh Lord, that lends me life, lend me a heart replete with thankfulness."
~Shakespeare
Happy Sunday, all!  I hope you've had a wonderful week & are enjoying what's left of the weekend.  They go by much too quickly, don't they? :oops
This week, I AM HAPPY that even though we finally got some snow, it really wasn't that bad & didn't get all that cold.  And it's gone already!  I'm still afraid "the worst" is yet to come, but for now I'm happy I haven't had to dealt with horrible, awful, frigid conditions.  I kinda hate that. :angry
I AM HAPPY that even though my DVD set of The Commish was damaged when it arrived (sniff-sniff), I was able to get a quick & easy replacement.  Haven't started watching them yet, but that doesn't matter…they're here & I'z happy. :twirl
I AM HAPPY that I finally got all the laundry done.  It's been piling up for a while, but eventually even I run out of clean underwear. :moon   Okay, so it was more like I started running out of clean pajamas & slipper socks, but those are my work clothes, so I needed them!  And also a bunch of cat stuff—blankies & towels that looked like they were birthing new kitty cats, they were so full of fur.  And The Kittehs love it when their stuff is fresh & warm from the dryer.  I think they actually believe I bought them something brand new. :kitty
I AM HAPPY that a mini middle-of-the-night crisis with Older Kitty earlier this week seems to have been averted.  Poor baby has so many problems sometimes…& others she does amazingly well.  I just never know what might happen or what time it might occur.  (For the record, it's usually around 3 or 4am.  And even if I've stayed up that late, it is always about two minutes after I finally fall asleep.  Al-ways. :sick )
Speaking of 3 or 4am, I AM HAPPY the writing is still going really, really well.  I'm still stuck in this weird up-all-night/sleep-all-day spiral, which is really throwing me (& the cats!) off, but this close to my deadline, I am going with Whatever Works.
That's probably why my gratitude list is a little anemic these days, too.  Because I'm basically tucked in, writing like a madwoman & just trying to survive the rest.  Doesn't leave a lot of room for non-TV experiences.
But you guys can handle it, right?  You're used to my mild bouts of schizophrenia. :rolf
Oh!  I AM HAPPY, too, that all of the 6 Packs/9 Lives Calendars I gave away here at WIPs and Chains last week are in the mail & on their way to the winners!  I'm so sorry that January is coming to an end already & you'll miss using that portion of the calendar.  In my defense, I didn't even know these things existed before mid-January, & I can only hope you'll still fully enjoy them. :cuffs   Heck, if you're anything like I am, it'll take you halfway through January of next year to find a good 2013 calendar (an update of one of these, perhaps?!?!?!? :thumbsup ), so you can just flip back & enjoy Hot Biker Dude all over again then.
And don't forget…obligatory "for a good cause" notation here…you can still order these calendar from FoundAnimals.org for only $7.99 (+ free S&H).  100% of the proceeds go to help homeless animals.  You could even buy a few as gifts for friends—hint, hint. :winkwink
Okay—your turn!  Tell us what's going on in your life this week & what has you happy, grateful, or simply not teetering on a ledge somewhere. :muahaha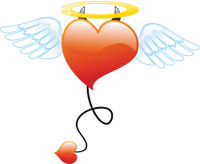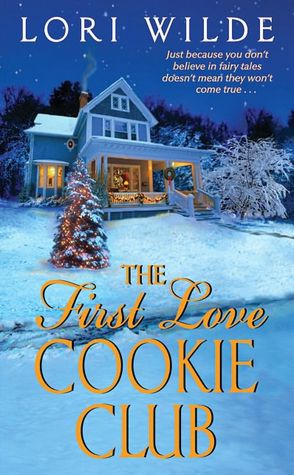 Now to announce the winner of our latest Free Book Friday giveaway, The First Love Cookie Club by Lori Wilde…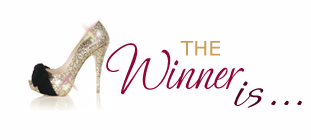 :twirl Bobbi!!! :twirl
Congratulations, Bobbi! :thumbsup   Please contact me with your full name & mailing information, & I'll get your book out to you as soon as I can!
P.S. I'm still waiting for mailing information from the winner of Chill of Fear by Kay Hooper. If I don't hear from you soon, I'll return this book to the pile & give it away again at a future date.
Comments
12 Comments • Comments Feed