Happy Sunday!  I hope everybody's had a wonderful week & an even more beautiful weekend!
I've been in a pretty good mood this week, probably because I'm starting to feel better.  Oh, there are still some ouchie twinges & I keep my prescription bottles handy, & there are also still moments when I seem to need extra sleep or nod off unexpectedly, but when I'm up & around, I seem to do a better job of staying up & around. :hohoho   So I AM HAPPY about that.
I AM HAPPY, too, that I'm back to exercising again.  It doesn't always feel terrific, so I've been taking it easy, but it really does feel great to be back on the Torture Cycle.  (Ironic that I'm glad to be riding it again when I call it that, huh? :butt )  So far, I have
watched two episodes of Grimm—which I loooove!—& Night at the Museum: Battle of the Smithsonian—which was a lot better than I'd been expecting for a sequel.  I feel a horror movie coming on, though, since I've got way more of those on the DVR than anything else.
Speaking of television/movies, I AM HAPPY that there was recently a Harry Potter and the… marathon on ABCFamily Channel.  Small confession here:  I have not yet see the last three movies, Harry Potter and the Half-Blood Prince & Harry Potter and the Deathly Hollows, Parts 1 & 2.  Haven't read the books, either, which is possibly an even worse sin.  Soooooo I recorded them all & have slowly been refreshing my memory with the earlier films so that I can get all caught up again before watching the last three.  (I forgot how darn good they are, by the way. :gobble )  And the other part of this that makes me so happy is that while I've been catching up on Harry Potter (said with a distinctly British accent), I have also slowly been getting back to my writing.  Yaaaaaaaaaay! More about that at a later date, but suffice to say…
I AM HAPPY to be back to writing.  I may not be burning up the keyboard, but I'm not sitting around like a zombie any longer, either.
And that is about it for me.  But it's some really good stuff, which is why I'm happy. :pumpkin
Now it's your turn—tell us what great stuff is going on for you this week & what you're happy about! :candycane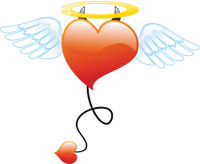 Time to give away some books!
First up, we need to give away that autographed copy of Sex, Lies and Mistletoe from Tawny Weber's visit on Thursday…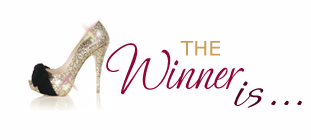 :gift Mary Kirkland!!! :gift
Congratulations, Mary! :cheers Please contact me with your full name (if necessary) & mailing information, & I'll forward the info to Tawny so she can send your book out!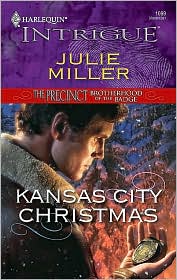 Second, we've got a winner for this week's Free Book Friday giveaway, Kansas City Christmas by Julie Miller…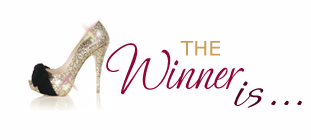 :gift Dorthy!!! :gift
Congratulations, Dorthy! :cheers Please contact me with your full name (if necessary) & mailing information, & I'll get your book out to you as soon as I can!
Comments
9 Comments • Comments Feed