Happy Sunday!
Is everyone ready for Thanksgiving?  (I'm not sure I am, but then, I still think it's October. :uhoh )
This week, I AM HAPPY that I'm back to sleeping in my own bed instead of the recliner.  The chair was convenient & certainly easier to get in & out of after my surgery, but I'm sleeping much better back in my bed.  (The Kittehs are also happy about this—they love snuggling up with me at night & also using my mattress as a Bouncy House…but only if I'm there to bounce on, too!)
I AM HAPPY that I found oodles of The Kittehs' favorite snackies on sale.  I'm very particular about what I feed my babies & rarely give them dry, but I do give them oversize
snackies once in a while as a treat & to help clean their teeth.  So when I found bags & bags of them at Ollies, I grabbed them all.  Never mind the funny looks I got or the fact that I ended up breaking the cash register…it was totally worth it.
With everything that's come to light in the past week or so about the so-called Penn State Scandal, I AM HAPPY that I never drank the blue & white Kool-Aid.  I have never been a Penn State fan to begin with—sports team or university.  I live too close, I think, & know too much about what really goes on over there.  I am, however, horrified to hear about the Second Mile Pedophile & the sexual abuse he's been inflicting upon innocent children for so long.  And I'm furious beyond belief at the grown adults who knew what was going on, but did nothing to stop it.  As Edmund Burke said in one of my favorite quotes, "All that is necessary for evil to triumph is for good men to do nothing."  I feel sorry for no one over there except the victims, because doing the bare minimum & then looking the other way is not enough when it comes to child sexual abuse.
Whew.  Okay, there—I got it off my chest.  I will add, however, that there's never been a better time to pick up your copy of a wonderful little book called I Hate Penn State: 303 Reasons Why You Should, Too!  (Although, by now, I'm betting that number is a lot higher. :purplebat )

And finally, I AM HAPPY that I was able to finish going over the line edits for my April 2012 Harlequin Desire, ON THE VERGE OF "I DO."  It wasn't easy so soon after my surgery (my concentration is still kind of wonky) but I managed to get them done & returned on time.
And by the way, if you missed Thursday's post, you can still catch a sneak peek at the back cover blurb of ON THE VERGE OF "I DO" that I shared.  It's really quite wonderful.  Editor C did a terrific job of summing up Kara & Eli's story, & I love, love, love it! :dancingbat
Your turn!  I know Thanksgiving is just around the corner, so you might be saving up all your really good "thankful fors" for then, but try to come up with a few things that happened this week that you're happy about & willing to share. :fangsmiley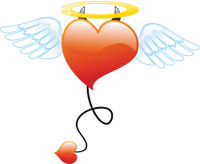 We have two prizes winners to announce this week: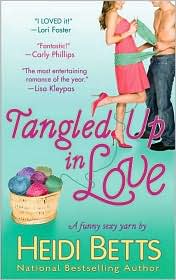 #1 — An autographed copy of my very own TANGLED UP IN LOVE, thanks to Darling Laura J.'s "Meet the Darlings" visit on Tuesday…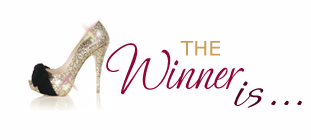 :dancingbat Sherie!!! :dancingbat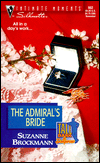 #2 — And our latest Free Book Friday giveaway, The Admiral's Bride by Suzanne Brockmann…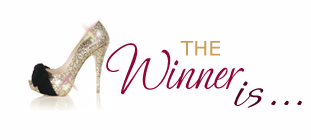 :dancingbat Deanna!!! :dancingbat
Congratulations, ladies! :drinkonme Please contact me with your full names (if necessary) & mailing information, & I'll get your books out to you as soon as I can!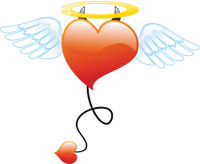 P.S.  I've got lots of Free Book Friday & other prizes sitting here from the past few weeks, waiting to be claimed.  So be sure to go back & see if you won something, then contact me before everything goes back on the pile!  :uhoh
Comments
12 Comments • Comments Feed