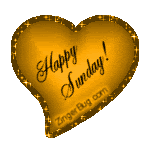 Happy Sunday, everyone!  I hope you're having a great week, with lots of happy, upbeat news to be grateful for.
My week has been exceptionally busy…but most of it, at least, turned out to be with good stuff.
First, I'm more than a little excited that Kensington Brava chose to give away e-book downloads of THE BITE BEFORE CHRISTMAS this weekend at both Amazon & Barnes & Noble.  What fun that was!  I got to spread the news that anyone who hadn't grabbed a copy already could read my very first vampire book for free & then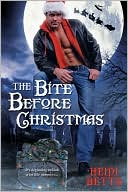 experience the wonderful response as readers came out of the woodwork to share their enthusiasm for the special offer.  (And, no, they weren't all cheapskates looking for a deal; most of them were readers who had already picked up their paperback copy of BITE, but were delighted to have it on their Kindle or Nook, too, or romance readers who have never read me & will hopefully turn into die-hard fans. :gotcha )
And then imagine how thrilled I was to see BITE shoot to the top of both lists.  With hundreds of free downloads available this weekend, THE BITE BEFORE CHRISTMAS hit #1 in Romance, #1 in General Fiction, & #3 overall in Amazon's Kindle Store, & #7 on Barnes & Noble's digital download list.  Whoo-hoo! :dancing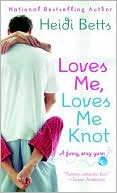 The second bit of good news I got last week is that LOVES ME, LOVES ME KNOT is a finalist for Heart of Denver's Aspen Gold Readers' Choice Award."  Yippee!  I'm absolutely thrilled about this, & it was so much fun to find out the way I did.  Normally, you get a phone call or at least an e-mail about this sort of thing, but I literally stumbled across the information when someone posted a list of all the finalists to one of the loops I belong to.  I wasn't even paying much attention, just sort of skimming the list for friends' names.  Then suddenly I saw mine at the very bottom & had to do a double take. :whhhat  Whoo-hoo!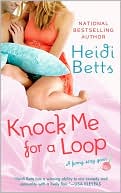 And since good news (sometimes) comes in threes, add to that my supercalifragilisticexpialidocious excitement over the news that KNOCK ME FOR A LOOP has gone into a third printing.  Woot-woot!  This is very good news indeed; it means that the response to KNOCK has been so wonderful, they've run out of copies twice. :biggestgrin And I owe it all to you guys! Thank you so much for following the "Chicks with Sticks" series & running out to buy Zack & Grace's story & giving them such a warm, wonderful reception!  You guys rock, you really do! :party
Not quite as exciting as all the rest, I had my hair done for the upcoming NJRW conference & am quite happy with it.  No, I didn't go with the "Wolverine" or "Hannibal Lechter"—just a good, old-fashioned redo of my color & a much-needed trim.  But I was really beginning to hate my hair & now I don't, so that's a definite plus.  Fingers crossed I'll be able to do something with it for the conference, but if not & pictures begin to circulate…just pretend we all thought the "Mug Shot" was a good idea, okay? :winkwink
That's about it for me this week.  Now's it's your turn to regale us all with the wonderful things going on in your life!  Do tell… :justsoool
Comments
28 Comments • Comments Feed