Ha—look what I just found!  How cool is this…a Happy Sunday graphic that so totally suits MUST LOVE VAMPIRES's Las Vegas setting. :flash   Well, I'm amused, anyway.
So Happy Sunday!  I hope you're all having a wonderful week…with plans for another great one ahead.
This week, I AM HAPPY that the big surgery I've been anticipating is finally coming up on Wednesday.  Okay, so maybe I'm not dancing-a-jig happy. :dancingelvis   I'm actually not looking forward to it at all.  But it needs to be done & I think I'll be very happy once it's over & done with.  (More about that later, by the way, since I'll need to fill the next couple weeks with blog posts in advance. :ohcrap )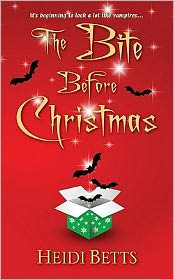 I AM HAPPY that THE BITE BEFORE CHRISTMAS is finally out in paperback with it's adorable new cover!
I AM REALLY HAPPY that this version of BITE is already in its second printing!  They apparently had to go back to press a second time before the book was even released because additional orders came in.  Whoo-hoo! :dancingbat
And I AM HAPPY with all the awesome goodies I found yesterday while out shopping.  Now, keep in mind that I did not intend to shop.  I was "running errands." "Shopping" implies spending money for sport; "running errands" implies accomplishing actual necessary tasks.  Of course, I often get a little distracted by shopping-type activities while I'm out running necessary errands.  :money
But it was a Clearance item extravaganza!  I found oodles of green tea (which I live on)…
A pair of adorable "Wicked" slipper socks…
A bunch of soda flavored lip balm (which I also live on & absolutely adore!)…
Gum with a hard candy shell that I keep in the garage for when I mow the lawn.  I know that probably sounds silly, but I've learned the hard way that regular gum just gets sticky & gross if you leave it out there in the summer heat.  And do you think I can remember to grab a pack when I head out to mow?  Please!  I'm lucky I remember to put on shoes.  But if I buy the "hard stuff" then I can leave it out there year-round & not worry. :vampire
But the very best was something I didn't even know existed!  Soda Pops.  Freezer pops in soda flavors.
Oh.  My.  God.  I like soda.  I like popsicles.  I didn't know they'd mixed the two!  And, yeah, I could probably just buy a bottle of soda & make some on my own, but who can be bothered?
They had about fourteen boxes on the clearance rack.  They had been $5, but were only $2.50, so I picked up ONE.  Just one to try.  After all, they're nothing but sugar, right?  And I just wanted a wee taste.  But when I was checking out, that one box rang up at 74-cents.  74-cents?!  Holy crap, I had to get them all!  So I ran back & grabbed them, & have been sucking away ever since.  You heard me—suck.ing.a.way.  Nom-nom-nom!
Okey-dokey…that's my happy dancing fodder for the week.  How about you?
Now to announce the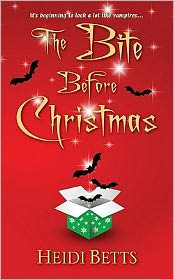 winner of this week's Free Book Friday giveaway—an autographed copy of my very own THE BITE BEFORE CHRISTMAS, newly out in paperback!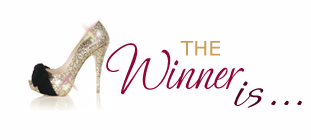 :dancingbat   Cindy Rushford!!! :dancingbat
Congratulations, Cindy! :drinkonme   Please contact me with your mailing information, & I'll get your book out to you as soon as I can!
Comments
18 Comments • Comments Feed