Happy Sunday!
I don't know where you are this week, but around here, it's rainy & cold & the leaves are changing at a rapid rate.  Fall is definitely settling in for the long-haul.
This week I AM HAPPY to announce two great prize winners!  (See below.)  One for my "Vamps in Vegas" Giveaway, the other for an autographed copy of my brand new paranormal romance, MUST LOVE VAMPIRES as part of our Free Book Friday giveaway. :showgirl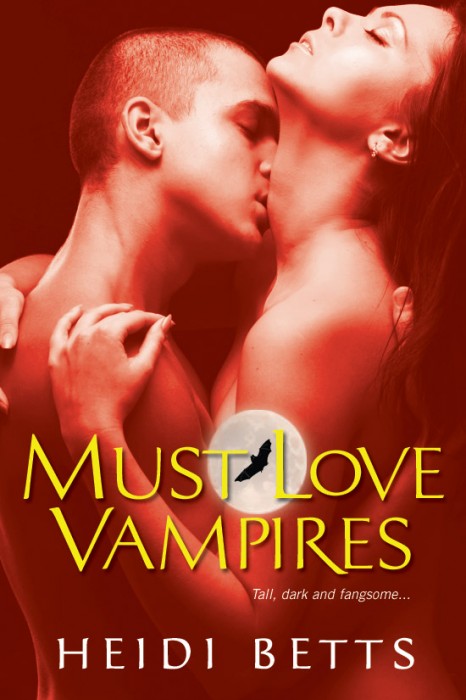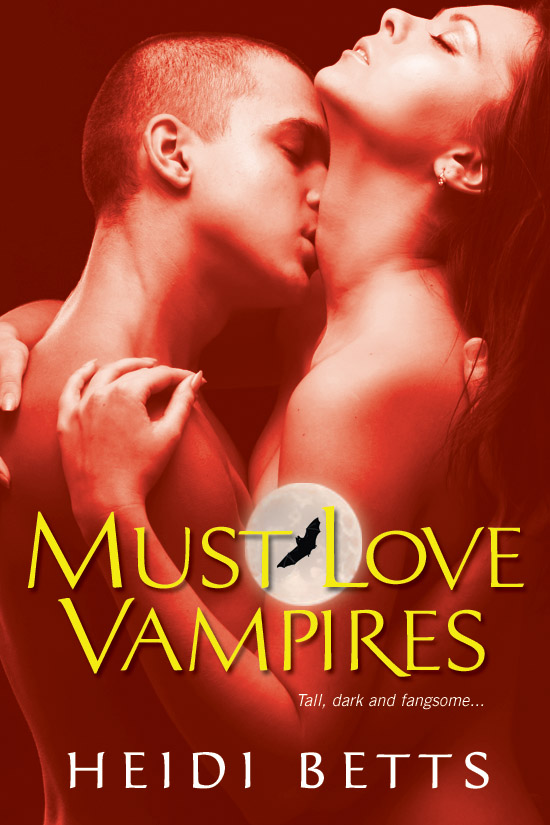 And of course, I AM HAPPY that MUST LOVE VAMPIRES is finally here!  It's out, it's available, it's showing up in stores & mailboxes everywhere! Whoo-hoo! :dancingbat So excited about this, I can barely tell you!  Thank you to everyone who's run out to buy a copy…or ordered it online…or pre-ordered it so it would show up the very day of release…  And those of you who have already read it & are talking it up online, leaving positive reviews, etc.  Thank you, thank you, thank you! :spidey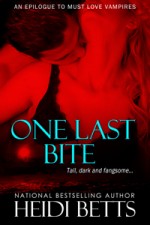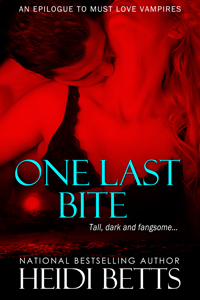 I AM HAPPY that ONE LAST BITE (an epilogue to Must Love Vampires) is finally showing up on Amazon.  Of course, they're charging 99 cents for it—long story; don't ask & I'll explain in a little more detail later—so if you want it FREE the way I intended, be sure to get a copy at Smashwords or B&N.com instead.
By the way, if you read ONE LAST BITE (an epilogue to Must Love Vampires) & enjoy it, please consider leaving a positive review for it on B&N.com.  I've gotten some low ratings & one snotty review for the epilogue simply because people did not listen to me! when I told them not to read it until after they'd read MUST LOVE VAMPIRES.  Of course, you're going to think it's stupid & has no plot & makes no sense if you read it as a stand-alone. Duh! :face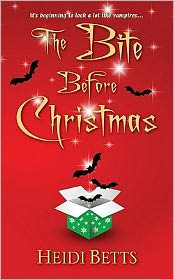 I AM HAPPY, too, that THE BITE BEFORE CHRISTMAS is being reissued this week!  More news about that coming soon, but suffice to say it came out last October in trade size paperback, & this October it's coming out in mass market (that's the regular size *g*) paperback.
And last but not least…in a surprisingly non-My New Releases-related "happy" :coffin …I AM HAPPY that I finally finished reading Incubus Dreams by Laurell K. Hamilton.  Book #12 in the "Anita Blake" series—which I'm definitely behind on & kinda, sorta pretend to try to catch up on once in a while—& I suspect the longest of the bunch at 650+ pages.  Took me two months to get through it, but I'm happy I did.  And equally happy to have it out of the way.
Now the question becomes… What do I read next? :eyeseeyou
Your turn!  Tell us what you're happy & grateful & delighted about this week so we can all do a Happy Little Vampire (Bat) Dance! :dancingbat
Now for the really exciting stuff! We have not one, but two prize winners to announce today!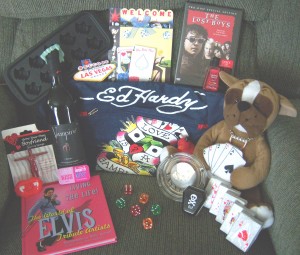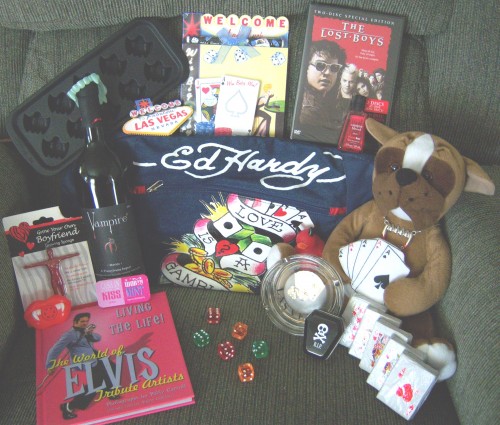 First, the winner of our "Vamps in Vegas" Giveaway—in which I give away oodles of fang-tastic Vampire & Vegas swag to one lucky reader & Mailing List subscriber!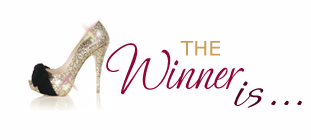 :dancingbat   Stacey Smith   :dancingbat
Congratulations, Stacey! :drinkonme   If you see this, please contact me with mailing information.  Otherwise, for this giveaway, I will be contacting you so I can get your awesome "Vamps in Vegas" booty sent out! :flash
Thank you to all my wonderful Mailing List subscribers—those who have been signed up for a while, as well as those who recently jumped on board for this giveaway. :bat   I hope you'll remain subscribed, of course, & never fear—more fang-tastic giveaways are on the way! :batmoon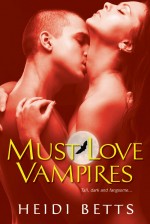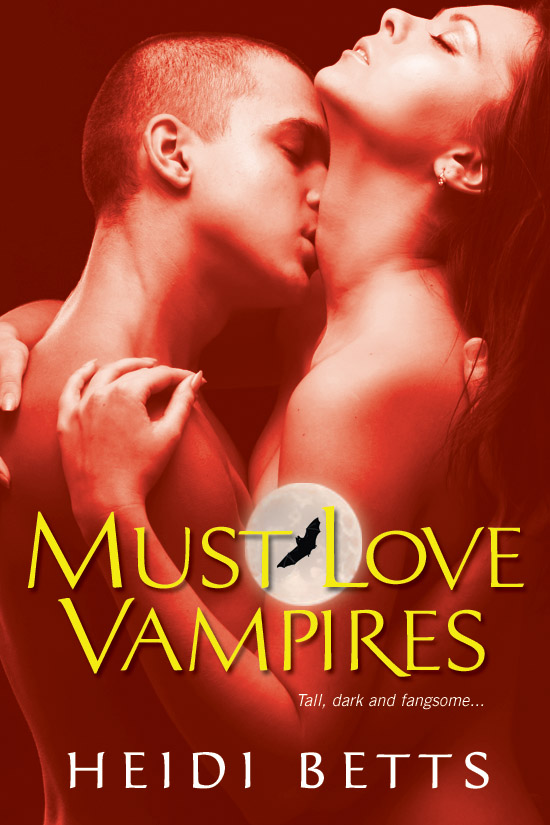 Second, the winner of this week's Free Book Friday giveaway—an autographed copy of my very own brand new release, MUST LOVE VAMPIRES!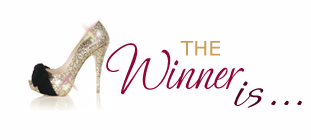 :dancingbat   Angie M   :dancingbat
Congratulations, Angie! :drinkonme   Please contact me with your full name & mailing information, & I'll get your book out to you as soon as I can!
Comments
6 Comments • Comments Feed