Happy Sunday!
Well, I guess the obvious this week is that I AM HAPPY my surgery is over & everything went well, & that I am back to feeling 100% normal.  I won't say better than normal—which was kind of the goal of the procedure—because we don't quite know how that's going to work out.  But the sleepiness & overall ookeyness has worn off, so I'll give a little cheer. :jump
I AM HAPPY I'm back to exercising, both on the airbike & with the weights.  Was a bit hit-or-miss there for a while with the ungodly heat, & then of course I didn't
even bother after the surgery.  But I'm back, bay-bee!  Did a full hour this morning without wanting to give up even once.  Well, okay…maybe once.*g*
I AM HAPPY that—for the time being, at least—the hot, hot, super-hot weather seems to have passed & things are cooling down.  Not always; that God-awful humidity rears its ugly head once in a while & makes me want to scream.  Or worse.  :bloody   But I think Fall is definitely on the way.
I AM HAPPY that I managed to finish two books I was reading recently—Kay Hooper's Blood Ties & Janet Evanovich's Fearless Fourteen.  It takes me so long to get through anything these days that if feels as though I carry the same books around with me forever.  Then when I do actually manage to finish one, I feel like happy dancing. LOL :chick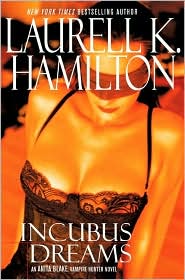 So then I AM HAPPY I've started two more—Incubus Dreams by Laurell K. Hamilton & Plum Spooky by Janet Evanovich.  I'm kicking myself a bit for jumping into to such big ones again so soon.  I should really pace myself, read something simpler & less daunting instead.  (And there are a few Harlequin Desires & Intrigues I've been eager to read.)  But both of these titles have been sitting here for a while (especially Dreams) & they caught my eye, so I just did it. Oy.  Expect to see them hovering over there in the sidebar for a really, really long time.
There are two more items I AM HAPPY about, but they're kind of special, so I'm saving them for tomorrow.  Stay tuned. :bw
So how about you?  What great stuff are you happy about or thankful for this week?  Come on, no fair keeping it to yourself—share with the class! :cool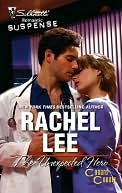 Now to announce the winner of this week's Free Book Friday giveaway—Rachel Lee's The Unexpected Hero…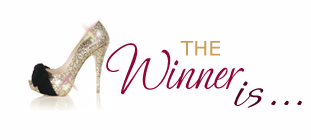 :getdown Serena!!! :getdown
Congratulations, Serena! :claphat Please contact me with your real name & mailing information, & I'll get your book out to you as soon as I can!
Comments
10 Comments • Comments Feed