Happy Sunday, everyone! It's back to being kind of warm outside, so I hope you're all finding a way to stay cool while you enjoy this wonderful weekend.
As for me, I AM HAPPY to be finished with my "Dynasties:  The Kincaids" novel for Harlequin Desire.  Huge relief to have that puppy finished & know I'm no longer running behind.
(This is always a good thing, & I never, ever know if I'm going to be on time until I actually am…if that makes sense. :spikey )
I AM HAPPY I got a bit of a brainstorm concerning the plot of my next Harlequin Desire, too.  (Though I'm going to sleep on that one a while, just to make sure it really is a good idea & not something dreamed up during a post-deadline haze.

)
I AM HAPPY I once again survived the 100 Mile Yard Sale.  It gets harder every year, though, especially when it's hot.  I do not handle heat well.  I think it's my delicate Southern Belle disposition.
(Will be filling you in later with the deets. :cupcake )
I AM HAPPY that there are some really lovely people in the world, who are friendly & more than willing to help when you have a minor emergency while trekking around on the 100 Mile Yard sale.  Even though it wasn't their problem & they really didn't have to.  (I know—cryptic much? :que   Just trust me; they saved my butt.)
And last but not least, I AM HAPPY with my yard sale treasures.  Not much; nothing worthy of Antiques Roadshow, that's for sure.  But I found some fun stuff, which really does make me happy. And a few things for the kittehs, which makes them happy, too. :kittyplay
All right, your turn!  What are you happy about or grateful for this fine July weekend?  Go ahead & share… :picnic
And now to announce the winners from the past week's giveaways!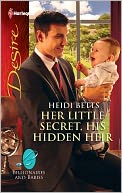 First, we had "HER LITTLE SECRET, HIS HIDDEN HEIR Giveaway #1".  (Which implies a Giveaway #2, right?  Keep watching, it's coming. :howyoudoin )
Anyway, Giveaway #1 consists of an autographed copy of HER LITTLE SECRET, HIS HIDDEN HEIR, the movie Chocolat on DVD, & sweets baked by Yours Truly. :cookinme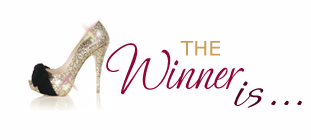 :getdown Hollie!!! :getdown
Congratulations, Hollie! :claphat Please contact me with your full name, mailing address, & choice of homemade treat—Chocolate Peanut Butter Pinwheels; Banana Nut Cookies; E.T. Cookies; or Coconut Mounds.  This was perhaps not the best month to offer to bake…turning the oven on & trying to mail chocolate—what was I thinking? :knock …but I'll do my best & get your goodies out to you as soon as I can!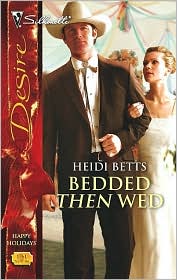 And for the winner of this week's Free Book Friday title, my very own BEDDED THEN WED…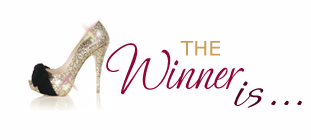 :getdown Donna!!! :getdown
Congratulations, Donna! :claphat Please contact me with your full name & mailing information, & I'll get your book out to you as soon as I can!
Comments
10 Comments • Comments Feed