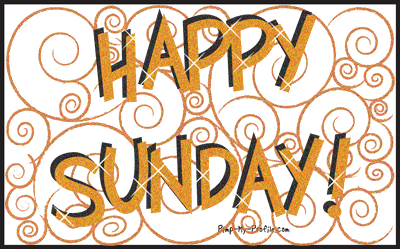 "He who is plenteously provided for from within needs but little from without." ~Goethe
Happy Sunday, everyone!
Is it Spring yet?  I think it's trying, but so far we've just got the typical April showers bring May flowers thing going on.  But we're not going to let that get us down!
You know the drill.  First we will list all the things we're happy & grateful for this week, & then if there's something you aren't particularly happy about, you can join the gals on my HappyBookers YahooGroup where our very own Darling Laura J. has created Bitch & Moan Monday as a way for us to vent about the everyday annoyances that get us down.  It's a blast, believe me.  And very therapeutic.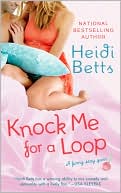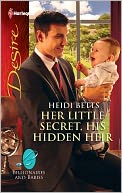 So this week, I AM HAPPY to be a double finalist for Orange County RWA's "Book Buyer's Best" Award for KNOCK ME FOR A LOOP & INHERITING HIS SECRET CHRISTMAS BABY.  Yes, I know we already did the big Happy Dance celebration here in The Dungeon, but I'm still absolutely delighted. It makes me smile every time I think about it. :chick
I AM HAPPY that there's a Burn Notice marathon on USA Network today—nothing better than spending the day writing during a good television marathon :howyoudoin —leading up to the premiere of the two-hour special Burn Notice:  The Fall of Sam Axe.  I loves me some Jeffrey Donovan, but I loves me some Bruce Campbell, too. Yeah, baybee! :us
I AM HAPPY to finally have my MUST LOVE VAMPIRES copyedits finished & turned in.  I'll be chatting more about that this week, but I was really happy with how they turned out & even happier to see how well the story held together after being away from it for so long.
And I AM HAPPY that I can get back to my "Dynasties:  The Kincaids" story now that the MUST LOVE VAMPIRES copyedits are in the mail.  It is not easy to jump from a Harlequin Desire set in Charleston, South Carolina, to hot & sexy vampires living in Las Vegas, Nevada, then back again in the space of a week.  Oy. :knock
So that's my list for this week.  How about you?  What are you happy about that you'd like to share? :jump
And now to announce the winner of this week's Free Book Friday giveaway…
:getdown   Jessica!!! :getdown
Congratulations, Jessica! :vday Please contact me with your full name & mailing information, & I'll get your copy of The Lazy Environmentalist on a Budget out to you as soon as I can!
(P.S. I haven't yet heard from the two winners of  Jules Bennett's guest blog giveaway from the first week of April.  If you're interested in claiming your autographed books from Jules, please contact me ASAP.  Thank you!)
Comments
9 Comments • Comments Feed