"Let us be of good cheer, remembering that the misfortunes hardest to bear are those which never happen." ~James Russell Lowell
Happy Sunday!  I hope this has been a wonderful week for everyone.
As always, I'd love for you to share all the things you're happy about this week.  Large or small, we want to hear your gratitude list!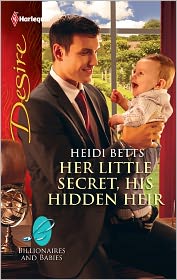 At the top of my list this week would have to be my delight at finally having & being able to share the cover art for HER LITTLE SECRET, HIS HIDDEN HEIR.  Is it June yet?!  I absolutely cannot wait for this book to come out!
Having the cover has also given me a chance to start posting fun & delicious recipes here at WIPs & Chains.  I've only been collecting them, like, forever. :cookinme   Some will be recipes mentioned in HIDDEN HEIR itself.  Others will be simply favorites of mine or recipes I've found that sound yummy.  (That way, you guys can try them & let me know, & I don't have to risk an uncontrollable intake of calories. :ROFL )
And have I mentioned that one of the recipes from the story is going to be printed in the front of the actual book when it's released?  Oh, yeah.  It's a really good one, too, so if you can't think of any other reason to buy the book the minute it becomes available :whistledev buy it for that. :spaghetti
I am also delighted with the progress I've made on my next Harlequin Desire release, Book 4 of "Dynasties:  The Kincaids".  I'm three chapters in already, & the South Carolina research has been so much fun!  I'm also super grateful to the wonderful JoAnn Ross for sending me a bunch of her own Charleston research materials to help me out!
And that about wraps it up for me this week—how about you? :hippie
And now to announce the winner of this week's Free Book Friday giveaway, Didn't My Skin Used to Fit? by Martha Bolton…
:getdown   Fedora!!! :getdown
Congratulations, Fedora! :vday Please contact me with your full name & mailing information, & I'll get your book out to you as soon as I can!
P.S.  Don't forget that fellow Harlequin Desire author Jules Bennett will be our guest here in The Dungeon on Tuesday, April 5th.  We'll be putting her on the rack to ask her Mistress Heidi's favorite interview questions, & there will be a giveaway included. :umbrella
Comments
8 Comments • Comments Feed