Happy Sunday, my Darlings!  How are you doing this week?  And how much do you have to be happy about or grateful for? :spring17
This week, I AM HAPPY that my latest dentist appointment went well.  They're never fun—sitting there while somebody pokes around with sharp metal objects? :spring7 —but it wasn't awful, either.  No cavities, no x-rays, no more new fillings…I call that a win.
The best part, though, was that the hygienist who cleaned my teeth turned out to be as big a fan of The Walking Dead as I am!  Oh, how much fun we had.  Of course, she did most of the talking about the show while I mostly did that open-mouth mumble that's ever so attractive. :spring9
Speaking of The Walking Dead, I AM HAPPY with the Season 4 finale that just aired.  Oh, I weep tears of regret that we have to wait until October for new episodes, but I thought the finale was wonderful.  It answered some questions from the past, brought up new questions for the future, & was intense enough to have me still running through it in my head. :spring22
I AM HAPPY that while I was out, I was able to pick up a new router, since my current one is giving me fits.  A friend of mine with computer know-how recommended an AirPort router to go with my iMac…an AirPort Time Capsule if I wanted a router that also had gobs of storage space.  Oh, yes, I do; so a Time Capsule it was.  More than I wanted to spend, of course, but I'm one of those who believes that if you put money into a high quality product from the beginning, you'll end up spending less on frequent low-quality replacements in the long run.  Or as my daddy always said:  "You get what you pay for." :spring10
Of course, getting it hooked up & set up is a whoooooole other story. :spring3
After Madame Mommy Dearest lost one of the dogs she pet-sits on a regular basis last week, I AM HAPPY & extremely grateful that my darling Elder Kitty is still doing well.  Every once in a while she gets picky about her food or seems to be moving a bit more slowly & I get concerned.  But so far, so good; she keeps bouncing back, thank goodness. :spring14
I AM HAPPY with a bit of news I got this week that I will eventually be able to share, but just can't at the moment.  Gah, you have no idea how hard that is.  :spring1   But trust me when I say it's a good thing & is going to be oodles of fun in the near future.  I'll tell you about it when I can!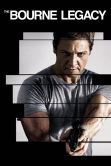 And finally, I AM HAPPY that DishNetwork has given us another free preview weekend—HBO & Cinemax this time.  They're coming a little too close together for me, at least where DVD space is concerned, but I'm also excited to get the chance to add a few more movies to my To Be Watched queue.  This time, I caught The Conjuring, The Hangover III, Snitch, The Bourne Legacy, & also tried to put Battleship & Rock of Ages on in the background every time it was on.  I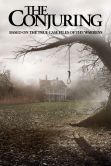 just love those two movies, but since I've seen them, I don't want to waste DVR space recording them.  (Even though I could probably watch them over & over to infinity. :spring19 )
Nothing major, but good stuff.  And sometimes it's the little things that get you through the week. :spring11
So how about you—what's going on that's making you happy or reminding you to count your blessings? :spring2
Comments
2 Comments • Comments Feed