Happy Sunday!  So how are you doing this week?
Did you notice our new emoticons?  They're mostly in anticipation of Valentine's Day, but we've also got a few for winter & the release of PROJECT: RUNAWAY BRIDE.  So much to play with!  And so much to be HAPPY about!  What do you think? :womanshopping
This week, I AM HAPPY that PROJECT: RUNAWAY BRIDE is finally here!  Available in stores & online in paperback, & available in ebook wherever ebooks are sold!  Weeeeeee! :pinkdressdancingwoman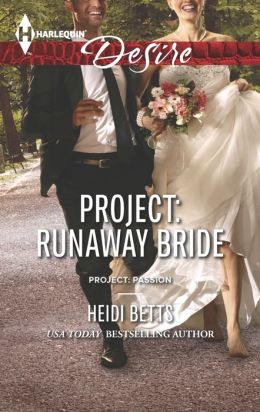 (Book 2 – "Project: Passion" miniseries)
Harlequin Desire #2280
January 2014
ISBN: 978-0-373-73293-7
Runaway Bride's Big Baby Secret
Handbag designer Juliet Zaccaro should be walking down the aisle, so why is she running out of the church instead? Because she's just found out she's pregnant, and not by her cruel, distant fiancé! Now it's up to private investigator Reid McCormack to bring her home. But once he finds her, he'll make sure she doesn't go back to her fiancé—especially since the baby she's carrying might just be Reid's. Even as Juliet denies their explosive chemistry, can Reid convince her that there's more between them than a baby bump?

Where to Buy
Amazon :: Kindle ebook :: Barnes & Noble :: NOOK ebook eHarlequin :: Books-a-Million :: Indiebound :: The Book Depository (free international shipping) :: !ndigo :: Amazon.ca

Have you gotten your copy yet?  I've heard from a lot of you who have not only bought PROJECT: RUNAWAY BRIDE, but have already read Juliet's & Reid's story!  I absolutely love hearing from you—especially when you tell me you loved the book :bunniesloving —& hope even more of you contact me in the near future.
Also related to the release of PROJECT: RUNAWAY BRIDE, I AM HAPPY that I got some new Facebook & Twitter headers designed to announce the new story!  Visit my pages to see them…then let me know what you think.  I'm not gifted at that sort of thing, but I tried! :sundaeyummy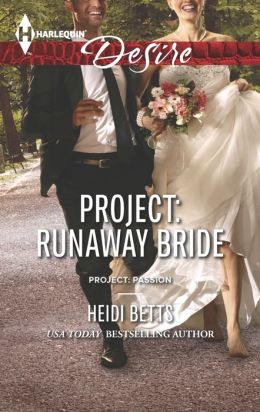 And I AM HAPPY that my latest newsletter/e-card went out pretty much on time.  Those are always complicated for me, too, but I have a great web gal doing updates & such for me these days, & even though she's never done one of my newsletters before, she jumped in & hit it out of the park on the first try! :snowmanskiing
If you're on my Mailing List & got the e-card, I'd love to hear what you think!  And if you're not on my Mailing List…what are you waiting for?  Sign up now so you'll be on the receiving end of my next newsletter. :animwashing
And that pretty much sums up my happies for the week.  How about you—what great stuff has been happening in your life that you'd like to share with your fellow Darlings of The Dungeon?  We'd love to hear about it, that's for sure! :cheerswedding
Comments
4 Comments • Comments Feed