Happy Sunday!
Thanksgiving is almost here, when I'm sure we'll all be making a list of the things in our lives we're thankful for.  :pilgrims   But I love that we also do that here every Sunday in The Dungeon, because it's important to remember every day how lucky we truly are!
This week, I AM HAPPY that Madame Mommy Dearest is okay & on the mend.  Had a little scare late Friday evening & ended up in the emergency room when she went from being absolutely fine to having major UTI/bladder/kidney infection symptoms in a matter of about three hours.  If it had been up to her, she'd have suffered through until Monday when she could call her regular doctor, but when I found out what was going on, I insisted she go in immediately.  (And of course these things only happen after the doctor's office or emergency clinics are closed.  Sigh.)  It ate up six hours of our lives, but she did indeed have a massive urinary tract infection & was giving heavy duty antibiotics before they sent her home.  The pills kicked in quickly,
thank goodness, & she's already feeling better, but I'm still riding her about drinking tons & tons of fluids.
I AM HAPPY (yeah, yeah—don't judge me! :lookingatyou ) that I was able to stock up on even more Kitty Girl & Pepsi/Coca-Cola lip balms.  I know, it's becoming a bit of an obsession.  And it's possible I will die before I get to use even a third of what I've stocked up on, but I love it so much! :cake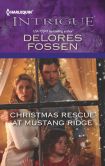 And I AM HAPPY that I'm reading a couple of really good stories right now!  After a couple that were just so-so, I am absolutely loving Christmas Rescue at Mustang Ridge by one of my best gal pals Delores Fossen & "He'll Be Home for Christmas" by another gal pal Rhonda Nelson in the Merry Christmas, Baby anthology.  I couldn't even tell you which I'm enjoying most; they both strike all the right keys for me, in very different ways. :gobble
So how about you—what great stuff are you feeling grateful for this week?  Big or small, you know there's something to be thankful for, & we want to hear what it is! :pie
Comments
5 Comments • Comments Feed