Happy Sunday, everyone!  How's your week going?  And your weekend, too!
This week, I AM HAPPY that I'm that the writing is still going well.  My deadline is looming, & I'm not quite as far along as I'd like to be to breathe easy, but my progress & the story itself are moving right along.  I think if I can get through this love scene, I'll have a better idea of how much longer the manuscript will take. :spider
I AM HAPPY to be sleeping better, too.  Oh, I'm still working the night shift, but at least when I finally do go to bed, I've been drifting off more quickly & sleeping straight through rather than tossing & turning & driving myself crazy. :coffin
I AM HAPPY that—thanks to some coupons :winkingpumpkin —I was able to stock up on Arby's sandwiches.  Just about the only fast food I like or will eat anymore, I bought a bunch & stuck them in the freezer to thaw when I'm too busy writing to stop & fix a decent meal.  They'll keep me from going into Raccoon/Scavenger Mode just a little longer. :draculacandy
This one may sound odd, but I AM HAPPY that I gave up on Castle.  I haven't really enjoyed the show since the first season, but I stuck with it, afraid I might miss something great.  After this season's premiere, though, I quit cold turkey.  I just couldn't take it anymore.  And I waited for guilt to set in, but it never did.  Now, I just feel a sense of relief that I no longer have to deal with the show when it pops up on my DVR. :BOO
On the other side of the coin, though, I AM HAPPY that I finally started recording & watching The Middle & Modern Family.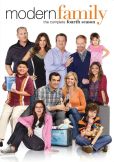 I've been hearing how funny Modern Family is for ages, but I'd missed so much of it, I wanted a chance to start from the very beginning.  Now that USA is running them, I've been able to do that.  And, yep—I enjoy it every bit as much as folks told me I would. :catpumpkin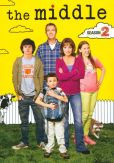 Surprisingly, though, The Middle is my favorite of the two.  I've never really liked Patricia Heaton, so I recorded the first episode (again, in repeats) thinking, "All right, I'll check it out, but I doubt I'll stick with it."  But after only a couple of episodes, I was hooked.  It's just so funny & real.  And I love that little boy!  Ohmigosh, I adore Brick.  He not only cracks me up—especially when he whispers to himself…*to himself*—but he's a kid after my own heart with his love of books!
Okay, that does it for me this week.  And I'm even happier now that I've found that pic of Brick.  Cracks.  Me.  Up. :blinky
Anyway, what are YOU happy about this week?  What's made you laugh or made you grateful or made you feel like a very lucky duck?  Be sure to share your good news, because we want to hear about it! :scarystories
Comments
5 Comments • Comments Feed