Happy Day After Christmas, everyone!
I thought we'd deviate just a tad from our usual Happy Sunday routine to share our Christmas happiness this week.
What did you get for Christmas?  Give for Christmas?  Do for Christmas?
I have to admit, I haven't done much.  Yes, I enjoyed—& am enjoying—my holiday, but I've also got some line edits & a book due, so I'm working, too.
I am happy to have my brother home for a visit, since I haven't seen him in…gosh, three, maybe five years. :stinky   We got into one spat early on, but thankfully, it passed quickly.  Besides, you know what Donkey says in Shrek the Halls:  "Oh, Christmas is all about big fights. My mama used to say, 'Christmas ain't Christmas till somebody cries!" :beerlaugh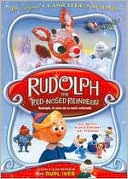 I am also having so much fun re-watching my favorite holiday movies, specials, and television shows.  I'm positively overdosing on Scrooged, Elf, Frosty the Snowman, Rudolph the Red-Nosed Reindeer, 'Twas the Night Before Christmas, National Lampoon's Christmas Vacation, Dr. Seuss's How the Grinch Stole Christmas, & holiday episodes of My Name is Earl, Two and a Half Men, Family Guy, etc.
As for gifts, I gave Madame Mommy Dearest some fun stuff this year.  Thanks to our very own Darling Pam, I was able to catch up her presidential $1 coins collection with the Denver Mint version—as opposed to the Philadelphia Mint ones, which are the only kind we can get around here.  See, MMD has these booklets she's trying to fill where you include one of each president coin for each of the different mints & they've been a little lopsided.  But Darling Pam solved that dilemma for her, & she was absolutely thrilled!  Thank you again, Pam! :notworthy
Also gave her a very pretty Starbucks travel mug, a gift certificate for her favorite hair salon, a gift certificate for her favorite winery (yes, it's true; I'm the gift certificate queen.  Especially when I'm drawing a blank on other gift ideas. :gotcha ), & a set of those fingerless gloves where a mitten flap comes up to cover them when you don't need to be all dexterous. LOL  Six pair—can you believe it!
She got me a couple of very nice Classic Pooh items for what I like to call my Hope Attic.  (This is what you use to store all your priceless & sentimental possessions when a simple chest at the foot of the bed just ain't big enough to hold them all anymore. :goofangel )  A serving tray & set of cookie presses.  They will never be used, but they're gorgeous & I love them!  Also a fabulous Vampirology book & really cute "Bite Me" bracelet (complete with vampire fangs, of course :dracuulla ), a cat treat cook book, & an adorable Chococat cereal bowl.
Oh, & my wonderful neighbor/friend extraordinaire totally outdid herself this year.  For the record, she never, ever has to get me anything.  We've never exactly agreed to do the whole gift exchange thing, & yet every year we seem to tell each other, "Oh, I've got a little something for you."  I like to find cute & unique mouse stuff to add to her collection, &…well, she knows I like cats. :kitty   This year, though, she filled a ginormous basket with all manner of holiday goodness.  A vampire wallet (which is awesome times a thousand), a leopard print scarf & glove set, a set of fruity martini (my favorite!) mixes, & kitty cat stuff galore.  Even some goodies for my cats!  She is just too good to me, & I have a feeling I should start planning her Christmas gift for next year immediately.
Then…okay, I admit it, I was way more generous with myself this year than anyone else.  It wasn't intentional, though; mostly it just sort of happened because I stumbled across some really good deals on things I've been wanting, anyway.  (If I'd found them in June, I'd have bought them in June, y'know?)  And continuing my personal trend of having "theme" years—one year I seem to get all manner of shower gels; another it will be all books; another it will be all CDs/iTunes; another it will be…well, you get the idea.  This year, it's DVDs.  I completely stocked my collection with all four seasons of My Name is Earl, the complete series of Numb3rs, the complete series of

Monk, both seasons of the sadly short-lived Pushing Daisies, then took advantage of a really good Columbia House offer to get The Tooth Fairy, Wrong Turn, The Hills Have Eyes, Underworld, Underworld: Evolution, & Underworld: Rise of the Lycans.  (And all I have to do is buy 19 more DVDs at the regular club price in the next three years, plus sign over my firstborn child. *snicker*)  I told you—it was DVDapalooza.  But next year, it will probably be something really boring, like my weight in tea bags or hand cream. LOL
And that's about it for me.  He he.  Like it isn't enough, right? :angel
So how about you?  What did you give, get, & do for  Christmas this year? :xmastree
And let's not forget to announce our latest Free Book Friday winner:
:dancing Lissa!!! :dancing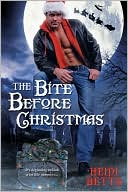 Congratulations, Lissa! Please contact me with your full name & mailing address, & I will get your autographed copy of THE BITE BEFORE CHRISTMAS out to you.
And for everyone else, you know the drill…  More wonderful Free Book Friday giveaways to come!
Comments
8 Comments • Comments Feed