Happy Sunday!  I hope you're all having a wonderful weekend at the end of a wonderful week!
By now, you know that I wasn't able to attend the Reader & Author Get Together in Ohio with my animal benefit partners in crime…er, I mean, fundraising, Lori Foster, Jules Bennett, & Maisey Yates.  I have it on good authority that they had a fabulous time, though, & raised oodles of money for the Animal Adoption Foundation! :puppydance
And thank you to everyone for being good sports while I posted several days of "head shots" pretending that I was, indeed, on my way to the Get Together.  There's a little bit more to come on that, which I think you'll also find amusing. :kittywink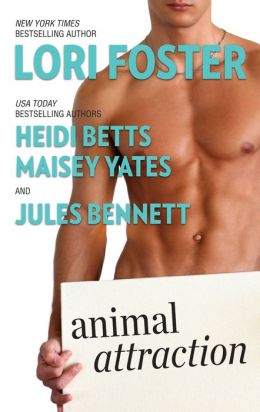 On top of all that, this week I AM GRATEFUL to Lori Foster who invited me to be a part of ANIMAL ATTRACTION to begin with…& who is generous enough to use her talents & popularity to raise money for homeless pets…& came up with the brilliant idea of making a pop-up of my head to include in all the great Get Together festivities in my absence.
I AM GRATEFUL also to Lori's husband, who was the brilliant mind behind all of those fun pics to begin with!
And I AM GRATEFUL to Jules Bennett, who volunteered to be the "Keeper of Heidi's Head" all through the Get Together & came up with so many great poses to include me in.
I AM GRATEFUL to everyone who's bought a copy of ANIMAL ATTRACTION already!  As you know, 100% of all author & agent proceeds for the book go directly to the Animal Adoption Foundation's no-kill shelter & will be put to use to help homeless pets.  So thank you so much from the bottom of my heart…& from the hearts of all the pets you're helping with your generosity & love of reading. :lovemykitty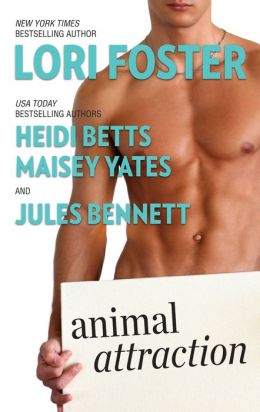 I AM GRATEFUL, too, to everyone who's posted about ANIMAL ATTRACTION on Facebook &/or Twitter…who's retweeted &/or shared about ANIMAL ATTRACTION on Facebook &/or Twitter…& who's posted &/or retweeted the fun pics from my almost-travels to this weekend's Get Together.  Thank you for her eager participation & for helping to spread the word about the benefit book & the good deeds we're trying to do with it! :rescued
And finally, I AM GRATEFUL to everyone who's left positive…oh, who am I kidding?…stellar reviews for ANIMAL ATTRACTION on sites like Amazon, Barnes & Noble, & GoodReads.  You're doing a terrific job of getting the word out, & the thing I love best about them is that (so far) every single one makes a point of saying they're "great stories that raise money for a great cause!"
:loveisdogs
Help Animals – Buy a Copy of
ANIMAL ATTRACTION Today!
Amazon :: Kindle ebook :: Barnes & Noble :: NOOK ebook
eHarlequin :: Books-a-Million :: Indiebound ::
The Book Depository (free international shipping)
!ndigo :: Amazon.ca
Comments
4 Comments • Comments Feed