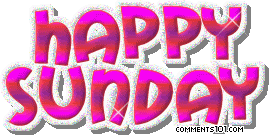 Happy, Sunday, everyone!  We have a lot to be grateful for this week, I hope.
First, Madame Mommy Dearest has taken off for her very first Caribbean cruise.  Okay, rephrase:  It's her first cruise ever, which just happens to be going to the Caribbean.  Down to the Cayman Islands, to be specific.  Yes, it's true—I haz a jealous. :sadheart    But not only was I not invited, I'm on deadline, so I couldn't have gone even if I had been.  In that case, I haz a mad. :devil
The good news, though, is that so far, she's doing fine. Her biggest worry was dealing with flights & making her way through the airport all on her own, & she ended up having zero trouble. Now let's hope she doesn't get a sunburn or fall overboard. LOL
Second, it's official—all of my Christmas cards & gifts are wrapped, tagged, & in the mail.  There were a few stragglers, but everything is crossed off my list now, & I can breathe a sigh of holiday relief.
Third, I got the sweetest holiday card from Agent Extraordinaire.  He always says the nicest things, & now even I'm excited to see what 2011 has in store for us!  (I seriously haven't given the New Year a single thought yet—with the exception of realizing quite recently that I will soon have to write 2011 on my checks…& wondering how many times I'll screw up & write 2010 before finally getting with the program. :smash )
Fourth, there is apparently a shortage on the only frozen raw food my cats will eat, which has had me in a bit of a tizzy.  I'm okay for right this very minute, but that window is growing smaller & smaller.  (Cats eat every day, y'know.  Sometimes more than once! :kitty )  But I think I have found a second store that can order it for me.  And they have, so now it's fingers, toes, & whiskers crossed that the order actually comes in!
Fifth, the line edits for HER LITTLE SECRET, HIS HIDDEN HEIR arrived this week. I have to admit, I'm not terribly excited about getting them because I am rarely excited about adding more work to the pile.  However…that being said, my editor was extremely complimentary about the story & the edits are fairly light.  He also gave me until after Christmas to deal with them, which deserves a huge hurrah! :notworthy
So that's five awesome things right off the top of my head…how about you guys?  Can any of you make your lists a cool half dozen? :gotcha
And now to announce our Free Book Friday winner:
:dancing Alex D.!!! :dancing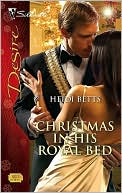 Congratulations, Alex! Please contact me with your full name & mailing address, & I will get your copy of CHRISTMAS IN HIS ROYAL BED out to you.
And stay tuned for upcoming Free Book Fridays…there's more Christmas romance by Moi where that came from. :winkwink
Comments
5 Comments • Comments Feed