WHO'S THE BIRTHDAY BOY?:  Mistress Heidi's very own Darling Dwayne
WHERE:  WIPs and Chains, (a.k.a. The Dungeon)
WHEN:  Today—all day!
WHAT CAN I BRING?:  Gifts are always welcome, of course—if not for the Birthday Boy, then for your hostess with the mostest (plus a temper & a whip :mistress ).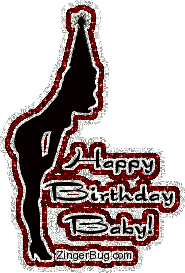 You may also bring a guest—or 30.  Invite your friends, & feel free to bring a hottie of your own to the party.  After all, I suspect my Darling Dwayne will need a little male camaraderie surrounded by so many hot & rowdy women.
Drinks, cake, & party games are on me.
And to my Darling Dwayne, I say…
Comments
21 Comments • Comments Feed