A FRIDAY FUNNY
Happy…well, you know, if you can really call it that :oucher …Tax Day!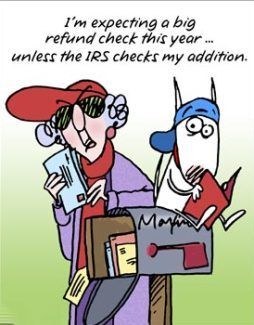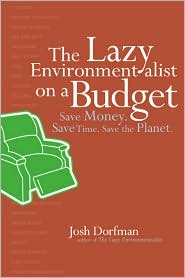 This week's "green" & Earth-friendly Earth Day title is The Lazy Environmentalist on a Budget by Josh Dorman.
You know the drill…  To enter the drawing for this book, please share at least one way in which you intend to be more "green" & Earth-friendly in the coming year.  And please include the code FBF—for "Free Book Friday"—to let me know you're interested in the drawing. (U.S. residents only for the prize, please, but everyone is welcome to chat.)
Winner will be announced during our Happy Sunday post on…well, you know, Sunday. Winner is responsible for contacting me with her mailing information—i.e. I will not be contacting you—so be sure to check back or you might not even know you won! :crying (If prize isn't claimed within 14 days, another name may be drawn or item may be tossed back into the goody bag to be re-used for a future giveaway.)
P.S. Please note that we have a very special Earth Day Giveaway coming up next week.  On Friday, April 22nd—which happens to be Earth Day!
—we will be giving away this extra-exciting Earth Day prize pack:
Prize Pack includes:
Think Green, Be Global journal
Love Your Earth notepad
Snoopy/Peanuts "Save Our Planet" watch
So stay tuned & be sure to stop back in for a chance to win!
Comments
23 Comments • Comments Feed