A FRIDAY FUNNY
This week's funnies are all about animals to go with our Free Book Friday giveaway below. :kitty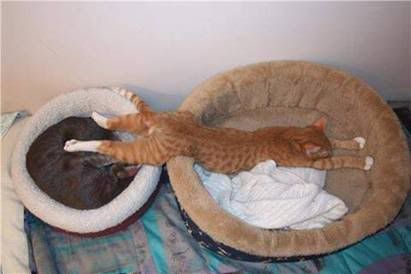 FREE BOOK FRIDAY
This week, I'm not offering an actual book for Free Book Friday.  Instead, I'm offering 10 sheets of Animal Rescue "Adopt a Shelter Pet" stamps to 10 different winners.  (It may not be a book, but who couldn't use free stamps, right?! :dog )
I actually wanted to do this way back in April when these wonderful pet rescue stamps came out, but as some of you may recall, very bad things were going on with my website & blog last Spring, so I never go the chance. :sadheart   Now that I am fully in control of The Dungeon once again, however, I can do whatever I want, whenever I want. Neener-neener-neener. :tpspspspt
So as I said, I will be giving away 10 sheets of these fabulous stamps—one each to 10 of today's bloggers.
To enter, simply leave a comment to today's post that includes the code FBF—for "Free Book Friday," even though these aren't "books" in the strictest sense :winkwink —to let me know you're interested in the drawing. (U.S. residents only for the prize, please, but everyone is welcome to chat.)
Winners will be announced during our Happy Sunday post on…well, you know, Sunday.  Winners are also responsible for contacting me with their mailing information—i.e. I will not be contacting you—so be sure to check back in or you might not even know you won! :uhoh
Good luck!  And remember—adopt a shelter pet!
Comments
24 Comments • Comments Feed