REMINDER:
Today is the very last day to sign up for my Newsletter & be entered for the fang-tastic "Bloody Good Holiday Giveaway."
For rules & a list of giveaway items, visit the Newsletter page of HeidiBetts.com.  Then all you have to do to enter is subscribe to my mailing list.
If you signed up during the last giveaway—fear not, you're still subscribed.  If you're not sure, feel free to sign up again…the system won't allow duplicates, & at least you'll be sure you're subscribed.
And please spread the word!  Let others who may not drop by The Dungeon today know this is their last chance to enter & to experience the awesome world that revolves around Mistress Heidi & her Darlings. :yougogirl
Good luck! :dracuulla
A Friday Funny
(I know this one is a little hard to read, but you really just need to see the last frame. *g*)
Free Book Friday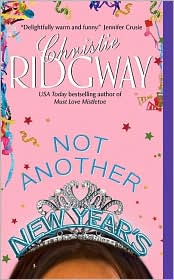 Happy New Year! :party   (Well, in a few hours it will be, anyway.)
This week's Free Book Friday prize is—appropriately, I think—Christie Ridgway's Not Another New Year's.
To enter the giveaway for this book, simply leave a comment to today's post that includes the code FBF—for "Free Book Friday," of course—to let me know you're interested in the drawing. (U.S. residents only for the prize, please, but everyone is welcome to chat.)
Winner will be announced during our Happy Sunday post on…well, you know, Sunday.  Winner is also responsible for contacting me with her mailing information—i.e. I will not be contacting you—so be sure to check back in or you might not even know you won! :mistletoe
Comments
17 Comments • Comments Feed