Birthday Cake Martini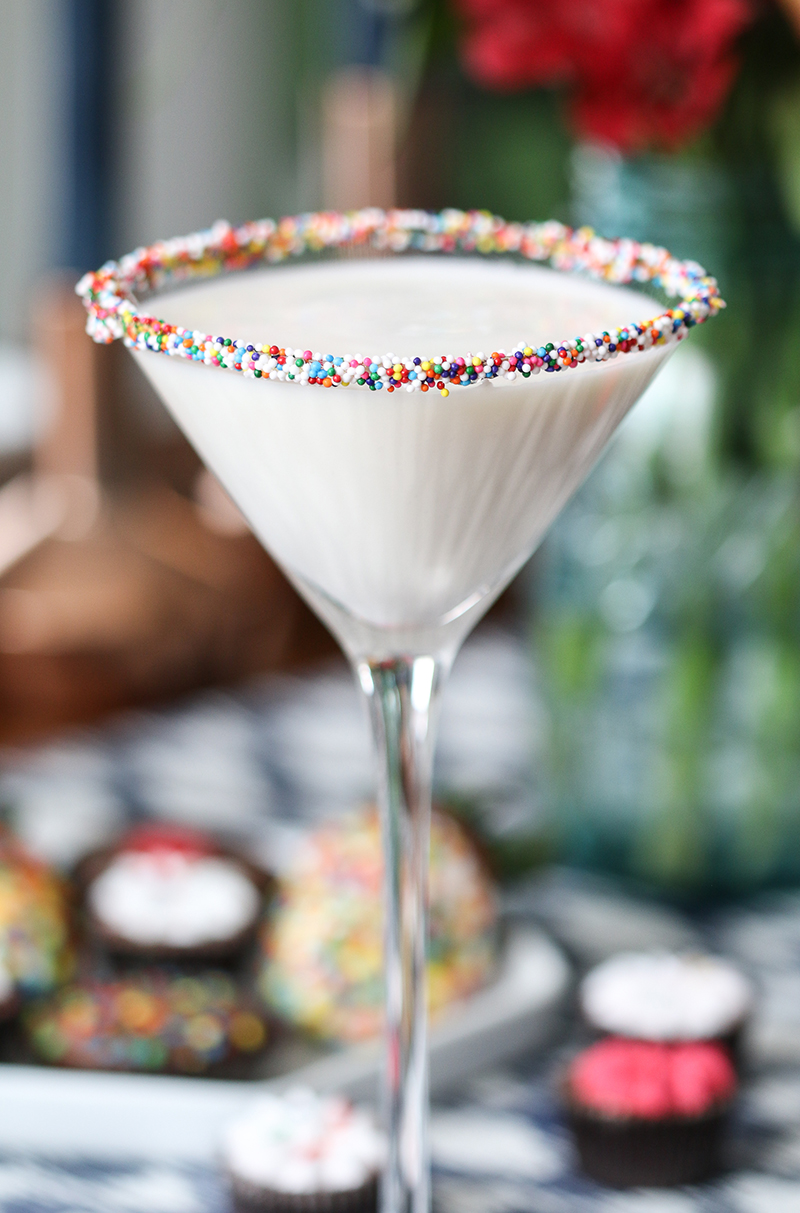 2 ounces whipped vodka
1.5 ounces amaretto
1 ounce white chocolate liqueur
2 ounces half and half
Honey and sprinkles for garnish
Begin with two shallow dishes or plates.
To one, add a teaspoon of honey. To the other, add the sprinkles.
Rim the edge of the martini glass first in the honey and then in the sprinkles. Set aside.
In a cocktail shaker filled with ice, combine the vodka, amaretto, white chocolate liqueur and half and half.
Shake vigorously. Strain into your prepared martini glass.
Enjoy! 
Comments are closed.