Dracula's Kiss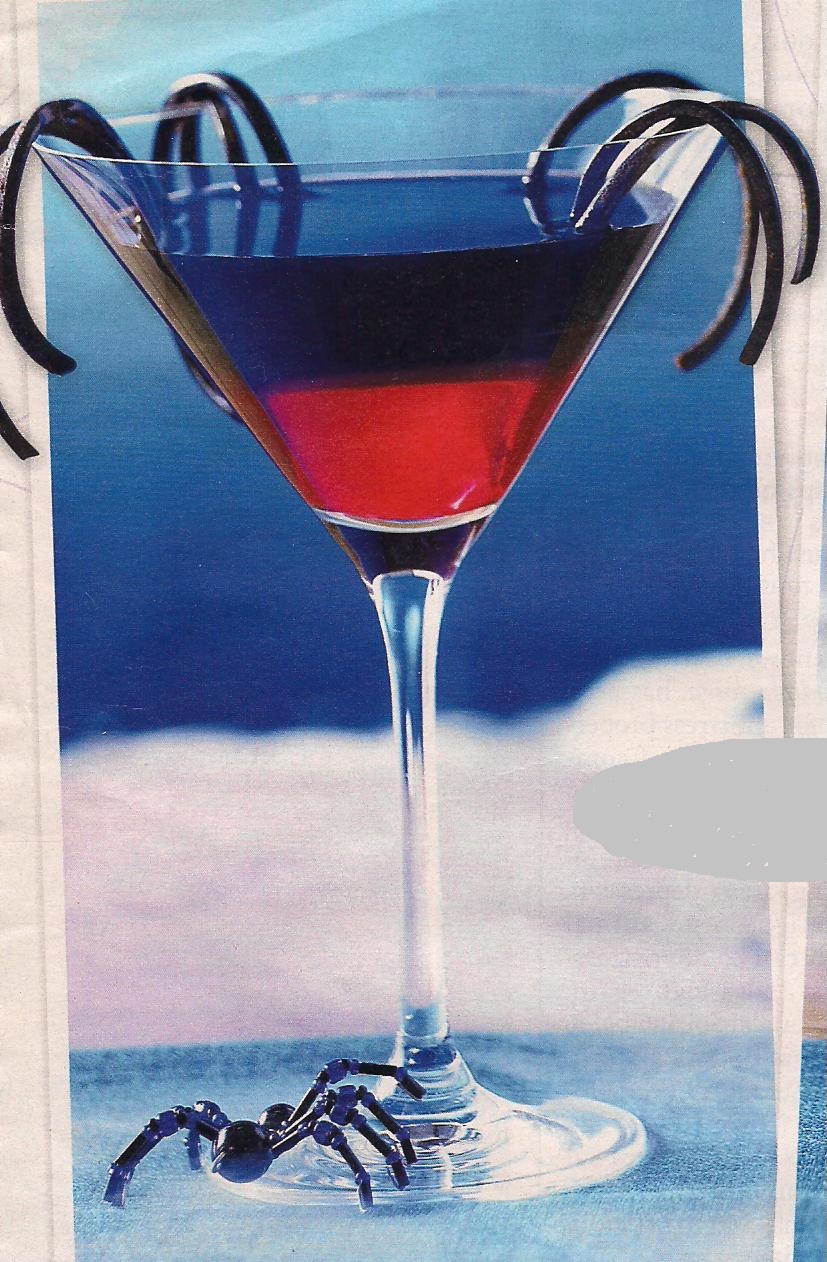 Ingredients:
2 1/2 oz. chilled cranberry juice
grenadine (optional)
2 oz. very cold Blavod black vodka (or regular vodka mixed with 2 drops black food coloring)
black shoestring licorice
Directions:
Pour cranberry juice & splash of grenadine into martini glass.
Over back of spoon, slowly pour black vodka into glass so it floats on top of juice mixture.
Garnish with 4-inch long pieces of licorice to create spider legs over rim of glass.
Comments
4 Comments • Comments Feed