Remember just before Christmas when I told you A PROMISE OF ROSES was going to be on sale for one day only?  And then I had to hang my head & say "Nevermind!" because the sale was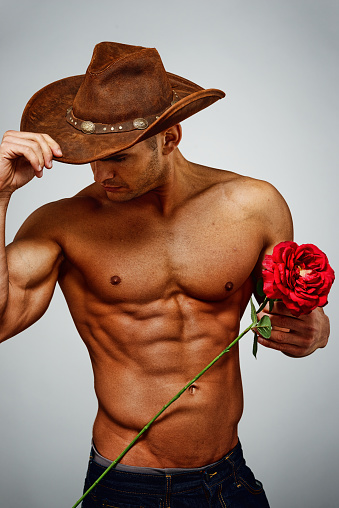 postponed?  :angry:
Well, the sale is back on! And now I can offer you a sexy cowboy romance just in time for Valentine's Day! :yay:
~TODAY ONLY~
get 

A PROMISE OF ROSES

for $1.99!!!
For one day only, OpenRoad Media has dropped the price of one of my very first historical romances, A PROMISE OF ROSES, to only $1.99 across all U.S. retailers as part of their "Daily Deals" promotion. That means Barnes & Noble, Amazon, iBooks, GooglePlay, Kobo…& anywhere else you can think of, I hope.
So here are the diets & the links & everything else you need to take advantage of this great low price:
Megan Adams needs to save her stagecoach line, and she is ready to personally face the outlaws who constantly ambush it. But she was not prepared for the handsome outlaw who will try to make her his accomplice, or the bounty hunter Lucas McCain who suspects her of robbing payrolls and is focused on catching her. And McCain will not give up, even if it means hijacking her heart.

Buy it Now:  Kindle ~ Nook ~ iBooks ~ GooglePlay ~ Kobo 

So if you haven't read the second book in my "Rose Trilogy" yet, now is the perfect time to grab a copy!  And if you do, I hope you'll drop back to let me know what you think of two of my personal favorite characters, Megan & Lucas. :reading:
And just in case you're in the market to complete your collections, let me add information for where you can find the other two books in the "Rose Trilogy," as well as my "Welcome to Purgatory" series… :happyvday:
Caleb Adams is out of Rebecca's league. She's a fatherless seamstress with no business in the wealthy, extravagant city life of Caleb. Yet, the more he scandalizes her small Kansas cowtown, the more she pines for his raw male allure. Now Caleb finds himself less interested in the beautiful rich women of his past and more obsessed with Rebecca's innocent scent of cinnamon and roses. Will her fear of mothering a baby doomed to a fatherless upbringing and his fear of entrusting his heart to women be erased when their mutual desire is fulfilled?  ("Rose Trilogy" – Book 1)

Buy it Now:  Kindle ~ Nook ~ iBooks ~ GooglePlay ~ Kobo 

Pinkerton agent Willow Hastings had always been successful until security chief Brandt Donovan interfered with an arrest, placing her job on the line. Neither of them will admit their attraction to one another, but after they imitate a married couple to capture a killer, they might not be able to keep it a secret. Will they be able to complete their celibate assignment or will their under cover operation become more real than they could have imagined?
("Rose Trilogy" – Book 3)

Buy it Now:  Kindle ~ Nook ~ iBooks ~ GooglePlay ~ Kobo 

Clayton Walker had been sent to Purgatory…but it felt more like hell. Assigned to solve a string of minor burglaries, the rugged Texas Ranger thought catching the crook would be a walk in the park. Instead he found himself chasing a black-masked bandit with enticing hips and a penchant for helping everyone but herself. And Clay swore he would see justice done, even if he had to shackle the beauty to him for the rest of his life. With quick fingers and a lithe body, Regan Doyle's nocturnal activities knew no boundaries; decked out in black, the young widow made sure the rich "donated" to the local orphanage – whether they wanted to or not. And the fiery redhead wasn't about to let a lawman get in her way – even if his broad shoulders and piercing gray eyes were as arresting as the badge pinned to his chest. But caught in a compromising position – one that revealed far more than her colorful undergarments – Regan recognized that the jig was up … for Clay had stolen her heart.
("Welcome to Purgatory" – Book 1)

Buy it Now:  Kindle ~ Nook ~ iBooks ~ GooglePlay ~ Kobo

 Wade Mason had been to Hell–and escaped. Shackled in iron manacles, the fleeing inmate traveled to Purgatory to claim his newborn son. He arrived at Callie Quinn's house ready to do battle. But the beautiful angel who guarded his child stripped him defenseless by plopping the crying bundle of joy straight into his unsuspecting arms. They just as surely as she'd released him from his chains, Callie freed his heart. And Wade knew he'd found Heaven in her embrace. When the intimidating outlaw showed up on her doorstep, Callie vowed she would fight tooth and nail to protect the infant entrusted to her. After all, what did a hardened felon know about babies? But one heated kiss told Callie that Wade understood all about tender care. And soon she realized he might be the convict, but she was prisoner to his touch, to his desires … to his love.  ("Welcome to Purgatory" – Book 2)

Buy it Now:  Kindle ~ Nook ~ iBooks ~ GooglePlay ~ Kobo

The road to Hell might be paved with good intentions, but David Walker knew the trail to Purgatory, Texas, was lined with nothing but trouble. Wounded and in desperate need of help, he had survived the treacherous journey to reach the blue-eyed, blond-haired girl of his memories. And in Hannah's arms he discovered Heaven. But torn between the white man's world and his Indian heritage, David wondered if he'd been saved or damned. The man who called himself Spirit Walker bore little resemblance to the boy who had comforted Hannah during her darkest hours at the orphanage. There was nothing safe about the powerful half-breed who needed her assistance. Still, the schoolteacher would risk everything — her reputation, her heart, her life — to save him, for she recognized a childhood bond had blossomed into a love strong enough to overcome any challenge.  ("Welcome to Purgatory" – Book 3)

Buy it Now:  Kindle ~ Nook ~ iBooks ~ GooglePlay ~ Kobo

I'm so excited to be able to share these stories with you again—in ebook form & cheaper than ever.  And if you've already read Megan & Luke's exciting, passionate story, please pass this news along to all of your romance-loving friends!!! :balloon:
Happy Readin' & Wranglin'! :kiss: