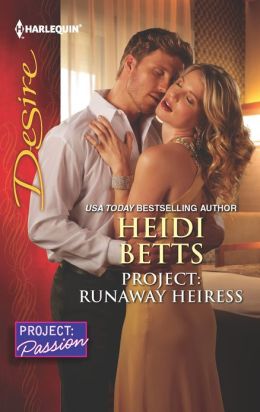 Only ONE WEEK left until PROJECT: RUNAWAY HEIRESS hits the shelves.  The first book of my sexy fashionista "Project: Passion" miniseries!

I'm so excited, & hope you are, too!

But just in case you need a little extra incentive to get excited & put PROJECT: RUNAWAY HEIRESS on your Must Buy, Must Have, Now-Now-Now list, here are a few reasons I think you are going to LOVE this story.

:love  THE COVER — Have you ever seen such a gorgeous cover on a romance novel?  I think not.  And this one is so incredibly perfect, there aren't even words.  That is Nigel & Lily, to a T.

:love  A SEXY BRITISH HERO — Yeah, baby!  Even I go a little weak in the knees when I think about Nigel, & there's nothing about him that should surprise me.

:love A FASHIONISTA'S DREAM — Like watching Project Runaway?  Love designer clothes & shoes & handbags?  Well, then, you will love PROJECT: RUNAWAY HEIRESS, 'cause it's got 'em all…& then some!

:love  BRITISH-ISMS — Which my editor called "bloody brilliant."  Not that I can take full credit for them; nope, I had help in the form of reader Amanda Jane Ward, who answered bunches of questions for me & double-checked almost everything to make sure I didn't embarrass myself too badly.

:love  A TYPICAL HEIDI BETTS HARLEQUIN DESIRE — Whatever you've come to expect of one of my Desires, this one has it in spades.  I promise high levels of passion, sensuality, a little bit of humor, & a sigh-worthy happily-ever-after for sure!

:love   GET READY FOR BOOK 2 — That's right.  You're going to want to read Book 1 (that would be this one) so you're caught up & ready for Book 2.  This one's about clothing designer Lily Zaccaro, the next one is about handbag designer & Lily's older sister, Juliet.

:love   Did I mention FASHION, a SECRET IDENTITY, DECEPTION, a little bit of MYSTERY, & HOT & STEAMY LOVE SCENES?

What do you think?  Are you ready for Lily & Nigel? :flutter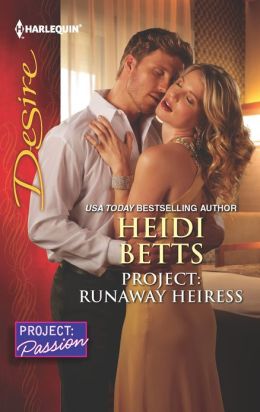 Buy Your Copy Today!
Amazon :: Kindle ebook :: Barnes & Noble :: NOOK ebook
eHarlequin :: Books-a-Million :: Indiebound ::
The Book Depository (free international shipping) :: Chapters/!ndigo :: Amazon.ca

Comments
9 Comments • Comments Feed