I am on such a historical romance kick right now, it's not even funny. Which is kind of surprising, since I haven't been remotely interested in reading historicals for the past several years. Not for any particular reason! I still buy them, & they look so good, but when it comes time to grab a new book to read, I seem to pass them over for contemporaries—often Romantic Suspense.
But then, also for no particular reason, I suddenly decided to pick up Let Sleeping Rogues Lie by Sabrina Jeffries. Should I confess that I hadn't read her before, even though I've met her & chatted with her & always thought her books would be wonderful? I just hadn't been in the right mood. :sleepy:
Well, it was WONDERFUL! Loved, loved, loved it! I wanted to go grab up every Sabrina Jeffries book I had on hand & read them all at once.

I'm a little too slow to actually follow through with that, but luckily it was the holidays, so when I went looking for Christmas-themed stories, I found an anthology (Snowy Night with a Stranger) with one of her novellas in it. Read it, loved it, wanted more! :chocoyum:
I won't say there wasn't another book or two in between, but next I found myself reading By Love Unveiled, one of Sabrina's books written a while back under the name Deborah Martin. It didn't have the same lighthearted tone of her Jeffries titles, but as far as the story & writing, it made no difference to me. Loved it.
Skip ahead a little ways—more "other" books in between—& I decided to read Amanda Quick's Slightly
Shady. Mostly because I know I like Quick's books, & my copy was also a hardback that I thought would be nice to get out of the way. :bunnyyum:  But I really liked that one, too, & being in a historical backdrop again wasn't difficult at all; I enjoyed every minute of it! I'd also been reading other historical authors/novellas along the way, within the anthologies that contained Sabrina Jeffries stories, so I had those historical experiences, too.
Then came (completely out of order, I know) The School for Heiresses—yet another Sabrina Jeffries-driven anthology. The first novella is hers—"Ten Reasons to Stay"—& it took me about ten seconds to fall in love with it. :bunnybounce:
And now I'm reading Ransom by Julie Garwood. The minute I opened it up, it sucked me in. :cuckoocat:
Sigh. I'd say it's official—I'm definitely on the historical romance band wagon again. But I'm not sorry…I'm actually really digging it. :giraffe:  I've moved three or four more Jeffries titles higher on my To Be Read pile, & I've also been glancing about for other historicals that catch my eye. :cuffs: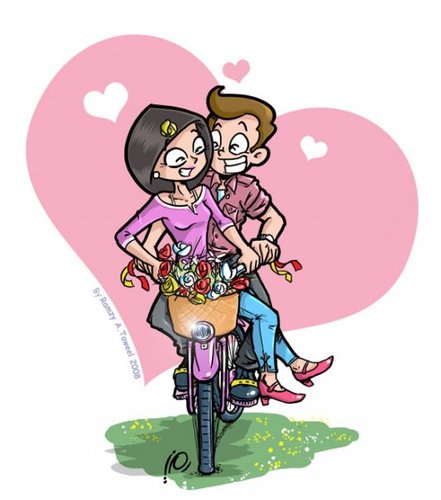 So far, though, I haven't been struck by the desire to go back to writing historicals. I know some of you have asked if/when I'm ever going to write another historical, but considering that I'm currently contracted for contemporaries only, this is a good thing. And I kind of like my sexy, funny contemporary world, so I'm hoping the historical romance bug doesn't bite me hard enough to make me want to write them again; it would just be SO complicated & confusing!
But that doesn't mean I can't still live vicariously through the authors who are currently doing it so very well. (Think we could get Sabrina to drop by The Dungeon for a visit one of these days? Oh, that would be such a treat! :bunnyhop: )
How about you—are you currently on a historical or contemporary romance kick? And feel free to name the titles & authors that have sucked you in! I wouldn't mind a few new recommendations for the TBR/TBB lists. :basket:
Comments
16 Comments • Comments Feed