Hello, hello!  Please join me today in welcoming Barbara Longley to The Dungeon.  Now, Barbara claims she's a bit of a "square peg," but I think you'll find from her interview that that's not true at all.  And I am here to tell you that the girl can write! :img14
I'm not sure Barbara even knows this, but I was first introduced to her books about two years ago when I received The 
Difference a Day Makes to read & judge for the preliminary round of RWA's annual RITA Awards.  I don't know how other judges rated it, but I gave it very high scores.  It was wonderful & moving, & I knew that not only would I read more of her books in the future, but that I'd eventually invite her to be a guest at WIPs and Chains.  And silly Barbara—she actually agreed! :img37
While growing up, award-winning, bestselling Amazon author Barbara Longley moved frequently, learning early on how to entertain herself with stories.  Adulthood didn't tame her peripatetic ways:  she has lived on an Appalachian commune, taught on an Indian reservation, and traveled the country from coast to coast.  After having children of her own, she decided to try staying put, choosing Minnesota as her home.  By day, she puts her master's degree in special education to use teaching elementary school.  By night, she explores all things mythical, paranormal, and newsworthy, channeling what she learns into her writing.
So let's put Barbara on The Rack, shall we, & see how she fares…

What is your favorite color?  My favorite color is green, because it's the color associated with the healing chakra.
Favorite song?  Oh, gosh. I don't have a favorite song. I love music, and it's always on at my house. My favorite groups/artists right now are Mumford & Sons, Ed Sheeran, James Bay and Imagine Dragons. When I get tired of them, I switch to country for a while. I have very eclectic tastes.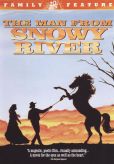 Favorite movie?  There are so many…  One of my all time favorites is The Man From Snowy River, which is so romantic, and the cinematography is outstanding.
And of course, favorite book?  My all time favorite is Ransom by Julie Garwood. I reread it whenever I find I can't get interested in anything else.
What was the first book in your chosen genre that you remember reading, or that made you want to write the same?  Julie Garwood historicals, Laura Kinsale historicals and Susan Elizabeth Phillips contemporaries.
What do you think of Heidi?  She's great, right?  Yes, Heidi is definitely ROCKING.  (Note from Heidi:  Why, thank you, thankyouverymuch.

)
How did you get started writing?  I've always used writing as a way to process through things and experiences, but I have my sister to thank for getting me started on the road to publication. We'd go on road trips together, and when she drove, I'd read. When I finished a book, I'd toss to the back and claim that I could write a better book than the one I'd just read. Sis finally called me out on my boast and told me to write a better book then. My first book really was cringe worthy, but I used that manuscript to learn my craft. I finally deleted it from my hard drive and let it go. The 2nd book I wrote was TRUE TO THE HIGHLANDER, but it wasn't my first published book.
Tell us a little bit about The Call—i.e. your first sale.  I missed my call. Can you believe it? Sigh. The editor sent me an e-mail with a contract offer. *snort*  (Further intrusive note from Heidi:  Doh!  That is too cruel.  One of the best parts of a first sale is The Call.  (Mine was actually a Friday afternoon message on the answering machine that I didn't get until Sunday night & couldn't return until Monday… :img22   But still, at least it was the editor's actual voice telling me she wanted to buy my book.  Did the e-mail at least make you squee & do a huge ants-in-your-pants happy dance? :img19 ))
Fill in the blank—If you like [blank], you'll love Barbara Longley!  Julie Garwood historicals!
Tell us about your latest release and why we'll love every word.  The Highlander's Folly—a time travel/historical romance—is my latest release, and you'll want to flick Hunter's thick head a few times.

He's the grown-up orphan child my heroine in True to the Highlander adopted. He had a rough beginning, and because of that, he has some pretty fixed ideas about what he wants for his future. Add a meddling faerie with a different path in mind for him, and a strong-willed twenty-first century martial arts expert heroine, and sparks are gonna fly.
The Highlander's Folly is actually the third book in my "Novels of Loch Moigh" series, following True Highlander and The Highlander's Bargain:
If your plane crashed in the Andes, would you convince the other survivors to eat Heidi first or last?  No eating of any human being at all! I'd be digging roots and gathering berries and watching to see what birds and animals in the area are eating. I'd have my Swiss army knife, with which to carve sticks into spears. There are lakes, rivers, edible mammals and fish. No. Eating. Anyone. We would form hunting parties, and we would survive. We'll form a new tribe, and I get to be queen.  (Uh-oh.  Mistress Heidi may not appreciate the competition for the position of Queen Bee.  You may have a pointy stick, but she's got whips & chains…& she knows how to use them.

)
If you could write anything—whether in the same genre/sub-genre as you're writing now or another—what would it be?  I have this notion that I'd like to try my hand at women's fiction.
What are you currently working on?  I am currently working on The Highlander's Dilemma, Book #4 in the "Novels of Loch Moigh" series.
LIGHTNING-FAST LASHES:
Leather or lace?  Yes. Both.
Devil or angel?  Both.
Angel food or devil's food?  Neither.  (Neither?  But…but…what do you eat? :img23 )
Hemlock or arsenic?  Hmmm. For myself or others?  (Well, if you think you can handle one of those, feel free.  But mostly we're asking what you'd use on someone else.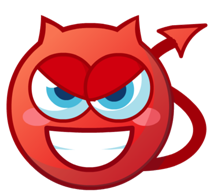 )
Blood, sweat, or tears?  Sweat.
Boxers, briefs…or commando?  Commando.
Cowgirl or missionary? (Hey, get your mind out of the gutter. I was simply asking what you wanted to be when you were growing up. :img10 )  Heh, heh, heh. Sure. Cowgirl today, missionary tomorrow.  (Bwahahaha! A girl after Mistress Heidi's own heart. :img34 )
Brava!  Thank you for the great interview, Barbara.  It's wonderful getting to know you better. :img25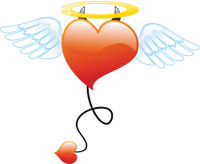 Giveaway:
If you think Barbara's interview was impressive, you'll enjoy this even more—she has generously offered to give away an audio book of The Highlander's Folly to one of today's lucky readers! :img5
To enter, simply leave a question or comment for Barbara.
U.S./Canadian residents only for the prize, please, but everyone is invited to chat! :img16
Winner will be announced on Sunday, June 21 as part of our special Father's Day post.
Good luck!  And don't forget that you can visit Barbara any time at her website:  http://www.barbaralongley.com
Comments
21 Comments • Comments Feed