With thanks to Darling Laura J. for pointing this out, there seems to be only one copy left of MUST LOVE VAMPIRES left in existence from its original printing, & the seller is apparently charging both an arm & a leg for it.  (And it's not even autographed! :patrick4 )
Click on the cover to see what I'm talking about: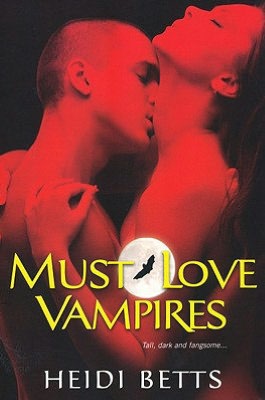 You know what this means, don't you?  It means that when the mass market paperback edition of MUST LOVE VAMPIRES goes on sale September 4, 2012, you should buy a copy immediately to avoid massively inflated prices later on.  :nowait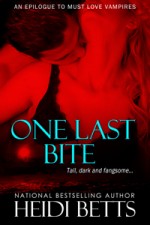 Hey, don't believe me. Believe Amazon Marketplace. :patrick
Plus, you get a copy with this nifty new cover on it.  And (fingers crossed I'm right about this) with the extra epilogue included, which was formerly only available online as One Last Bite (an epilogue to Must Love Vampires).

Order Your Copy Today
Amazon :: Kindle ebook :: Barnes & Noble :: NOOK ebook
The Book Depository (free international shipping) :: !ndigo :: Amazon.ca

Comments
9 Comments • Comments Feed