You may have noticed that we didn't hold a Hunk of the Month poll on the last Wednesday of September.
 And we've got a good reason for that. 
It's because Mistress Heidi & I wanted to showcase a Dungeon favorite in the sidebar this month…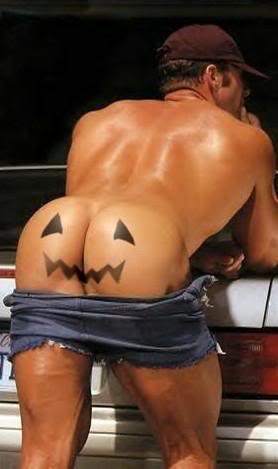 Welcome back, Jack!  It's been much too long since we've seen your lovely…butt.