Ugh. What a giant prize giveaway FAIL! :rain:
Huge apologies for not announcing the winner of Linda Winstead Jones's $10 Amazon gift certificate the Sunday after her March 14th visit to The Dungeon.  You know we meant to, but we sort of dropped the ball…then got sidetracked by Easter. :dizzyegg:
But we have a winner now & are only too excited to finally make the announcement… :bunnyhop: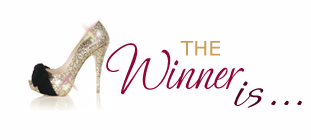 :bunnybounce:  Dee!!!  :bunnybounce:
Congratulations, Darling Dee!  :bouquet:  Please contact me with your e-mail address, which I'll forward to Linda so she can send your prize! :candy:
Thank you again to everyone for being patient & not throwing a fit when we didn't do what we were supposed to do when we were supposed to do it… :ihatemornings:
And to Linda for spending the day with us, as well as offering such a great prize…
And to all of you for dropping by to visit with Linda while she was here…
You guys are the best!