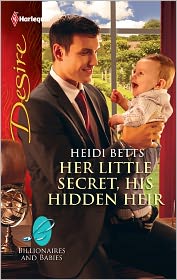 In our ongoing quest to get as fat as we can before my June Harlequin Desire—HER LITTLE SECRET, HIS HIDDEN HEIR—is released, I've got a really yummy recipe for you this week…
I am a big lover of all things lemon.  And lime…& grapefruit…& chocolate…
Where was I? :que   Oh, yeah.
I love lemon & will try just about any lemon treat someone offers, or try any lemon treat recipe I find.
So even though I think these could use a touch more lemon flavor zip, I shall share the recipe with you because they really are pretty tasty.
LEMON COOKIES
Cookie Ingredients:
1 stick of butter, softened
2 cups sugar
2 eggs
zest & juice of one lemon (3 tablespoons)
1 (15 oz.) container of ricotta cheese
2 1/2 cups flour
1 teaspoon salt
1 teaspoon baking powder
Glaze Ingredients:
1 1/2 cups powdered sugar
zest & juice of another whole lemon (3 tablespoons)
Directions for Cookies:
Preheat oven to 350.
In large mixing bowl, beat butter & sugar until creamy.
Add eggs, one at a time, then the juice and zest of a lemon & the ricotta cheese. Mix.
Add the dry ingredients. Mix until blended.
Drop by teaspoonfuls onto cookie sheets that have been lined with
parchment paper.
Bake for 15 minutes or until slightly brown around the edges.
Cool on wire racks, then frost with glaze.
Directions for Glaze:
Combine sugar, lemon juice, & lemon zest in small bowl.
Beat until smooth.
Frost each cookie using a small pastry brush.
Let harden before storing cookies in airtight container.
(Makes about 6 dozen cookies.)
If you'd like to collect even more great recipes, or maybe share a few of your own, be sure to sign up for my HappyBookers YahooGroup.  We're doing a bit of a recipe swap over there, as well, in preparation for the release of HER LITTLE SECRET, HIS HIDDEN HEIR. :flip
Comments
5 Comments • Comments Feed