By the time you read this, I may have already made up my mind, but just in case I haven't, maybe you can help me decide what to read next. :may34
I just finished the first five books in Alison Kent's "SG-5" series, reading them all in a row, so I'm ready to jump into something new.  The problem is, I'm not at all sure what I'm in the mood to jump into. :may30
I'm open to any & all suggestions, of course, but I do have a few piled up that I've been eyeing…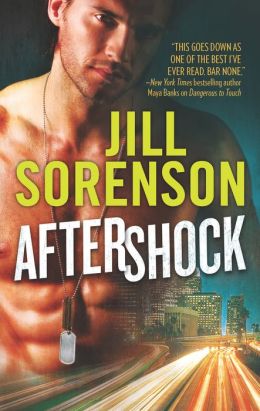 One of them is Aftershock by Jill Sorenson — As an emergency paramedic, Lauren Boyer is dedicated and highly capable. Until an earthquake strikes, trapping her beneath the freeway with a group of strangers—including Iraq war veteran Garrett Wright….
Handsome and take-charge Garrett aids Lauren in her rescue efforts, even as the steely look in his eyes seems to hide dark secrets. When a gang of escaped convicts goes on the attack, Garrett's bravery makes him more than a courageous bystander to Lauren. If they can save the others before time runs out, maybe, just maybe, they can explore the fire igniting between them—if the truth about who he really is doesn't pull them apart forever….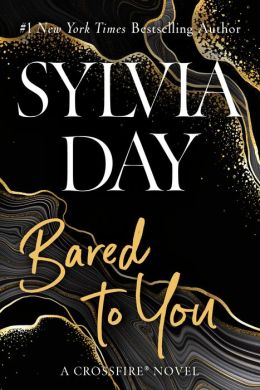 Another is Bared to You by Sylvia Day — Gideon Cross came into my life like lightning in the darkness. He was beautiful and brilliant, jagged and white-hot. I was drawn to him as I'd never been to anything or anyone in my life. I craved his touch like a drug, even knowing it would weaken me. I was flawed and damaged, and he opened those cracks in me so easily…
Gideon knew. He had demons of his own. And we would become the mirrors that reflected each other's most private wounds…and desires.  The bonds of his love transformed me, even as I prayed that the torment of our pasts didn't tear us apart…
(The problem with this one is that I'm not big on erotica or the all-things-50 Shades of Grey fad, & I'm also still reading Janet Evanovich's Sizzling Sixteen, so I'm not sure I want to have two first-person reads going at the same time. :May37 )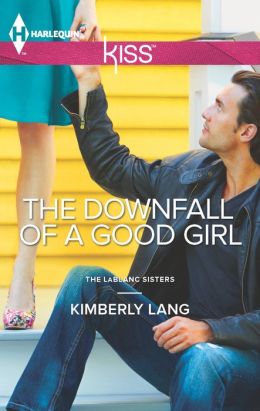 Or maybe I should go with The Downfall of a Good Girl by Kimberly Lang — Southern debutante Vivienne LaBlanc can't believe bad-boy rock star Connor Mansfield is back in town for the New Orleans annual Saints and Sinners pageant. He has a reputation as wicked as his devilish smile, and Vivi has no intention of becoming one of his latest groupies!
He once crushed her high school heart, so playing the saint to Connor's sinner should be easy. But how can Vivi get those less than angelic thoughts out of her head—especially when Connor's so good at tempting her to be bad?
(At the moment, this is the one I'm most leaning toward.  This would be my first Harlequin KISS title, & I also haven't read anything by Kimberly Lang yet, even though I chatted with her for quite a while at an RWA conference a few years ago & like her very much. :may7 )
Or Colton By Blood by Melissa Cutler —… An unsolved murder haunts those who live and work at Dead River Ranch. When called to care for the ailing Colton patriarch, Dr. Levi Colton must face the father who never claimed him. He's not looking for distraction, but he finds it in Kate McCord, the irresistible pastry chef. Beneath her sweet smile are scars from her own tragedy—and a determination for justice.
As a wildfire forces them together with an unknown killer, Levi and Kate must confront an attraction that flares hotter than flames. They edge closer to the truth, discovering that the secret that links their pasts could lead them straight into the killer's trap.
(I haven't read anything by Melissa Cutler yet, either—though we follow each other on Twitter—but I'm always in the mood for a good Romantic Suspense/Intrigue. :may4 )
There are so many books to choose from & so many more in my teetering To Be Read piles! :may17   But I sure hope nothing else catches my eye…I'm having a hard enough time just choosing between these four. :may6
Comments
10 Comments • Comments Feed