With Halloween just around the corner & THE BITE BEFORE CHRISTMAS newly released, you know my vampire viewing has increased exponentially.
So here's a list of some of my faves—& some of my greatest inspirations. :winkwink
My Top 5 Favorite Vampire Movies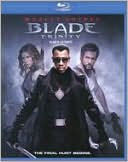 5.  Buffy the Vampire Slayer (the movie)
4.  Blade: Trinity (this is about the only one I can watch; the other two just don't do it for me)

3.  From Dusk Till Dawn (the first half has nothing to do with vampires…then it gets good)
2.  Van Helsing (I know this one has gotten a bad rap, but I really like it. And, after all, we are talking Hugh Jackman here.)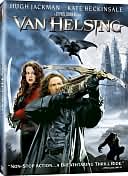 1.  The Lost Boys (a total classic…it's funny, sexy, hip…yep, a total classic)
Honorable Mention goes to Underworld: Rise of the Lycans (also Underworld & Underworld: Evolution, but Rise of the Lycans is my favorite of the three), Dead and Loving It, & John Carpenter's Vampires.
My Top 5 Favorite Vampire TV Shows
5.  Dark Shadows (I'm more of a fan of the "The New" Dark Shadows over the original, but that may have something to do with the fact that it was in color & also starred Adrian Paul & Michael T. Weiss. )
4.  Forever Knight
3.  Angel
2.  Kindred: The Embraced
1.  Buffy the Vampire Slayer (the series)  (DUH!)
Honorable Mention goes to Moonlight & Hex.
How about you?  What are your favorite vampire movies & television shows of all time?
Comments
8 Comments • Comments Feed