It is time to start talking vampires.  MUST LOVE VAMPIRES!
And since Mistress Heidi is nothing if not a consummate tease :mistress I thought it would be fun to make every Tuesday between now & MUST LOVE VAMPIRES's September 27th release Tease Me Tuesday!
Let's start with the gorgeous cover, fabulous back cover blurb, where-to-buy information, & the adorable promotional graphic my web goddess made for me: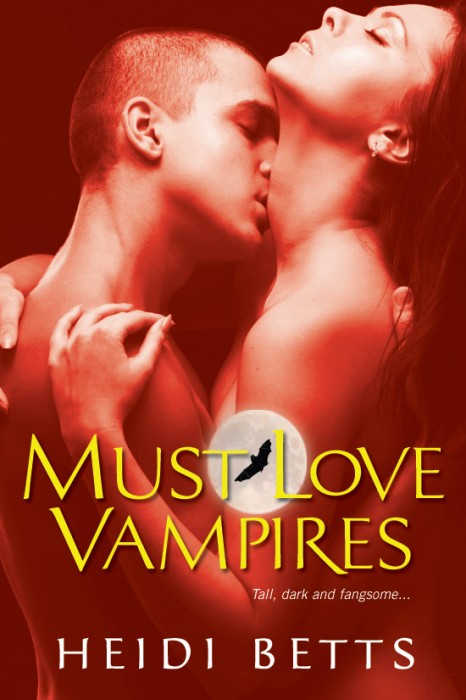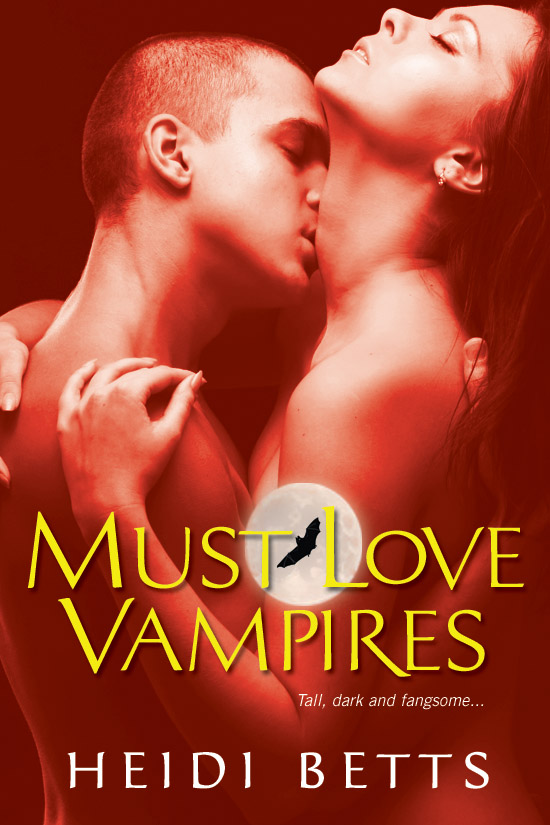 Kensington Brava
September 27, 2011
ISBN 978-0758247636
LOVE AT FIRST BITE
Nightclub dancer Chloe Lamoureaux just met the man of her dreams: Aidan Raines is charming, considerate, rich, and hot. Of course, he's a little mysterious about his age. And his favorite drink. And he's not much for sunlight. But he's asked her to marry him, and she's ready to do it. Sure, she has a few secrets too—but they'll have plenty of time to work things out while they're living happily ever after. Right?
Her identical twin sister, Chuck, isn't so sure. Maybe reporting for the local Bigfoot-sighting tabloid doesn't make her an expert, but to Chuck, Aidan and his brother Sebastian look like honest-to-Dracula vampires. Especially Sebastian: beguiling, seductive, and just a hint of dangerous. Maybe she wouldn't mind him taking a little taste. But with Chloe's life in the balance, she has to know—do they want hot love or hot blood? Or maybe…a little of both?
Where To Buy
Amazon :: Kindle ebook :: Barnes & Noble :: NOOK ebook
Book Depository (free international shipping)

So what do you think?  Do you feel adequately teased & tousled? :inbed
And, yes, you may Pre-Order it now, if you like.  In fact, Mistress Heidi & I encourage that sort of behavior. :mistress
Comments
9 Comments • Comments Feed