Another delightful review to share for MUST LOVE VAMPIRES thanks to Missy at Night Owl Reviews:
5-stars and Reviewer's Top Pick!
"Must Love Vampires is the tale of two twin sisters and two vampire brothers.  This book was fun and very entertaining.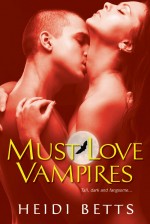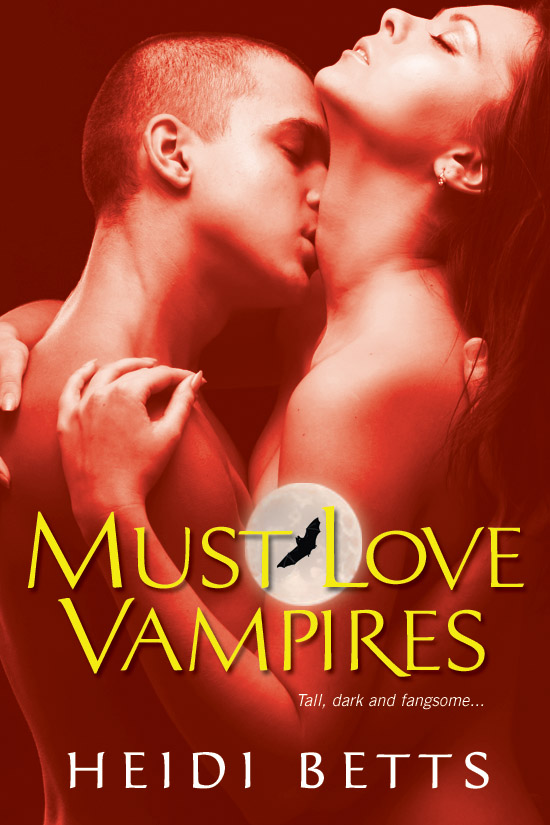 The first story tells of Charlotte "Chuck" Lamore and is titled 'Vampnapped!'  I just love the title!  Chuck is a writer for the Tattler, a smutty paper that pays the bills. At least she gets to do something she loves to do—write.  So she is on her latest story, to prove that her sister's (Chloe) boss, Sebastian Raines, is in fact a vampire.  The chance comes for her to get the proof when she subs for her showgirl sister one night so Chloe can sneak off to see her boyfriend Aidan Raines. Only things don't go quite as she planned, & she may just get the interview of a lifetime with Sebastian Raines.
'Married with Fangs' is the second story, and tells of Chloe, whose job as a dancer is killer on her knees.  Sure, it's fun being a show girl, but having her butt pinched every time she turns around is just getting old.  And let's face it, her knees are feeling the years of being a show girl.  Chloe wants to settle down and raise her son with a father in his life.  She thinks she has found that someone with Aidan.  Yeah, she works for his brother, but she really feels Aidan is The One.  So they sneak off to get married…after all, it is Vegas…only her new hubby has a secret of his own.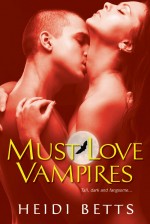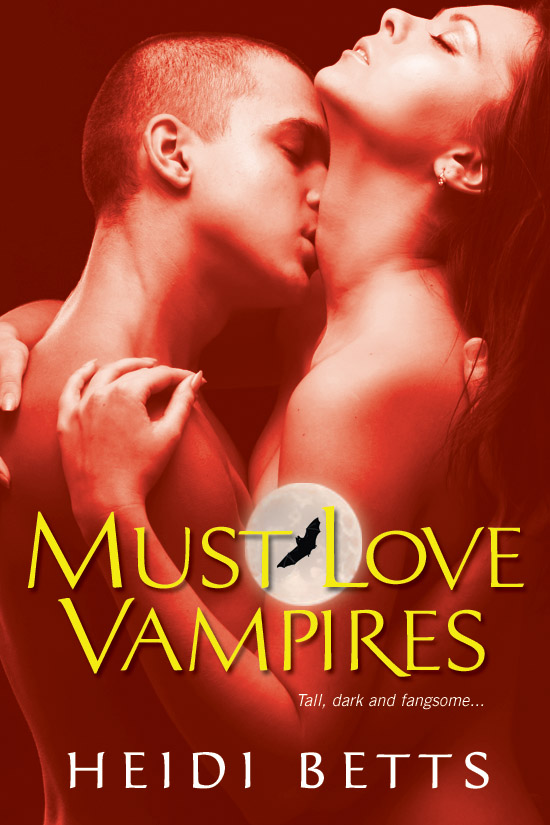 Wow!  I just love the two sisters and the so handsome brothers.  I must say that Chuck and Sebastian are my favorite characters.  I really enjoyed their banter back and forth.  Chuck is just so funny, you fall in love with her right off the bat.  The twins have different personalities, as do the brothers. They perfectly match each other.  This is my first book by Heidi Betts, and I can't wait for more!"
Thank you, Missy!  And Night Owl Reviews!  I'm thrilled you enjoyed my Vegas vampires so much, especially if MUST LOVE VAMPIRES was the first of my books you've read.  That's a double Yippee! moment for me. :dancer
Where To Buy
Amazon :: Kindle ebook :: Barnes & Noble :: NOOK ebook
Book Depository (free international shipping)

Comments
6 Comments • Comments Feed