Sweeeeet!  Today I get to share a great new review for my January release, PROJECT: RUNAWAY BRIDE ("Project: Passion" – Book 2)! :cheerswedding
This one comes from Patti Fischer at Romance Reviews Today.  Among other things, she says…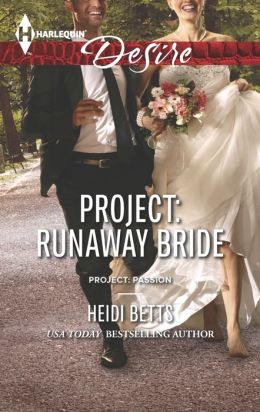 "Project: Runaway Bride is the second tale in the 'Project: Passion' series by Heidi Betts, and readers are in for a treat of a read.  The Zaccaro sisters act just like any other siblings—they bicker amongst themselves even as they care mightily for each other.  Yet Juliet hasn't shared with them about her secret affair with Reid.  How will her sisters react to the news—and that Juliet is pregnant?
An intriguing tale that pulls you in from the first, I highly recommend Project: Runaway Bride.  Juliet and Reid weren't looking for love, but having a baby changes it all and forces them to relook at a future together.  Grab your copy before it's off the shelves."
Thank you, Patti! :lipstick
And there's more…to read the full review, please visit Romance Reviews Today!
And if you haven't picked up your copy of PROJECT: RUNAWAY BRIDE yet, here's even more of a tease to whet your appetite…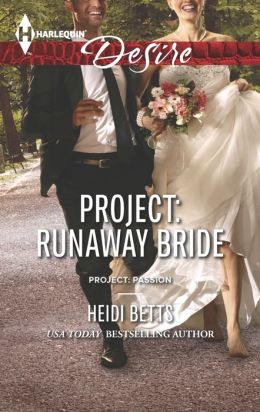 (Book 2 – "Project: Passion" miniseries)
Harlequin Desire #2280
January 2014
ISBN: 978-0-373-73293-7
Runaway Bride's Big Baby Secret
Handbag designer Juliet Zaccaro should be walking down the aisle, so why is she running out of the church instead? Because she's just found out she's pregnant, and not by her cruel, distant fiancé! Now it's up to private investigator Reid McCormack to bring her home. But once he finds her, he'll make sure she doesn't go back to her fiancé—especially since the baby she's carrying might just be Reid's. Even as Juliet denies their explosive chemistry, can Reid convince her that there's more between them than a baby bump?

Where to Buy
Amazon :: Kindle ebook :: Barnes & Noble :: NOOK ebook eHarlequin :: Books-a-Million :: Indiebound :: The Book Depository (free international shipping) :: !ndigo :: Amazon.ca

Comments
4 Comments • Comments Feed