It's Tease Me Tuesday, & I've got some questions for you:
Who's your favorite author?
Who rocks The Dungeon & the romance world like no other?
Who surprises you again & again with goodies galore?
And finally, a la Telly Savalas—Who loves ya, baby?
That's right—ME!  Or to be more grammatically correct—I do! :dancer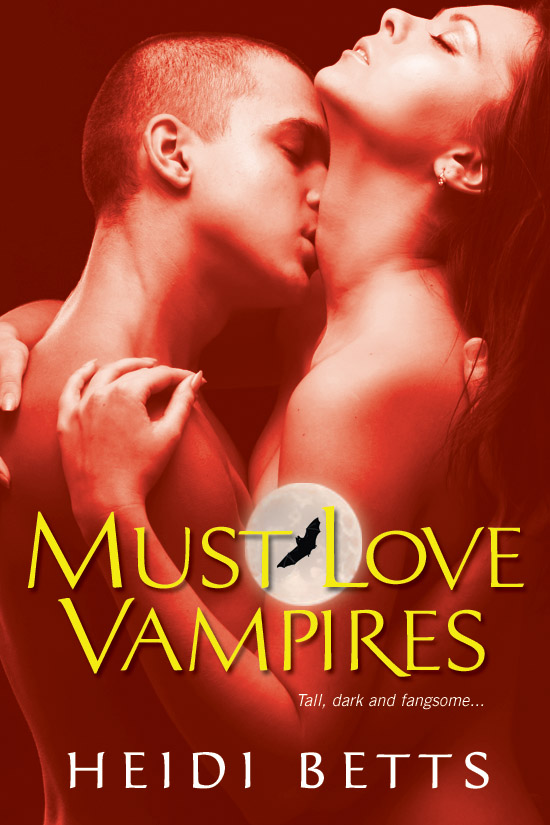 Even though the release of MUST LOVE VAMPIRES is still a month away, today I've got the teaser of all teasers for you!
After turning in the manuscript for MUST LOVE VAMPIRES to my editor, I had this teeny-tiny kernel of an idea.  I'd ended Sebastian & Chuck & Aidan & Chloe's story happily enough.  (Believe me, you will not be disappointed. :coffin )  But I had this thought in my head of what might be happening with them a little farther down the road, after all the He's a vampire?! shock & awe wore off. :spidey
So I wrote an extra added epilogue to the story that didn't make it into the book.
But how am I going to read it if it isn't in the book?! you might be asking yourself. :elvira
To which I would have to refer you back to the first set of questions.  I mean, do you really think I'd string you along with all of this tease-ing, & then let you down? :uhoh
The wee little extra happily-ever-after for Sebastian & Chuck, Aidan & Chloe has become…
***drum roll, please***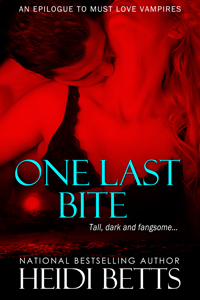 The cover is awesome, thanks to Hot Damn Designs.
The title rocks, thanks to Moi.
And thanks to Storywonk, ONE LAST BITE (an epilogue to Must Love Vampires) is available as a FREE E-BOOK DOWNLOAD for YOU!!!  For everybody!
So DOWNLOAD YOUR COPY TODAY!  Even if you don't own an e-reader, you can download a PDF copy or read it right at your computer.  (Use the Smashwords link below & choose from the long list of options available.)
*Amazon.com (Kindle)
Just please, please remember that this is an EP-I-LOGUE.  It all takes place after the main portion of the story.  So you'll definitely want to save it until after you've bought & read MUST LOVE VAMPIRES or you'll ruin a really fun, sexy time for yourself. :face
But other than that—enjoy!
And spread the word…I want everyone to know about this free epilogue & enjoy a very special happily-ever-after for two couples I dearly love. :drinkonme
(*Note:  Amazon is taking its own sweet time getting ONE LAST BITE (an epilogue to Must Love Vampires) loaded, but it really will be there eventually.  Until then, you can still download it to your Kindle via Smashwords!)
Comments
7 Comments • Comments Feed