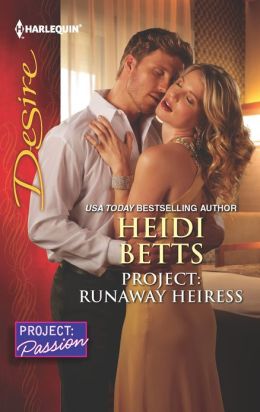 Have you gotten your hands on PROJECT: RUNAWAY HEIRESS yet?
I sure hope so! :love
But in case you need a little more persuasion to pick up the first book in my "Project: Passion" fashionista mini-series, I thought I would share some behind-the-scenes trivia from Lily & Nigel's story… :peekaboo
The hero of PROJECT: RUNAWAY HEIRESS is named Nigel Statham…  "Nigel" after sexy former judge Nigel Barker from America's Next Top Model & "Statham" after one of Mistress Heidi's favorite Dungeon hotties, of course—Jason Statham.  Oh, yeah…how can you not want to be all over a hero based on those two hunk-a-doodles?
Somewhere within the pages of PROJECT: RUNAWAY HEIRESS is a "walking dead" reference.  Pretty sure you can figure out where I got that, since The Walking Dead is one of my favorite shows.  But I'll leave you to spot it on your own.
While writing by hand, I referred to one of the secondary characters in PROJECT: RUNAWAY HEIRESS as "Mr. F."  Which reminded me of an episode of Arrested Development where Charlize Theron's character wore a bracelet with "MRF" on it.  Everybody thought it was a name—Mr. F.—but it really turned out to be an abbreviation for something else.  Bonus points if you know what it was!  (It's a little offensive, which is why I'm not including it here, but I'll tell you if you really want me to.)
Another secondary character from PROJECT: RUNAWAY HEIRESS is named Bella.  This is not in any way, shape, or form a reference to the Twilight books/movies.  No, no, no, no, no! :dislike   This is actually a reference to my very own beautiful baby girl, who is named Grisabella (from the musical CATS).  I wanted her to have a really pretty, fancy name in case I one day decide to use her in a spin-off story or addition to the "Project: Passion" mini-series.
At one point in the story, Nigel & Lily jet off to Miami, Florida.  While there, Lily sheds her straightlaced, professional wardrobe for something a little more appropriate to the sun & surf.  Those outfits were totally inspired by Uli's creations on Project Runway, Season 3.
When I first pitched the "Project: Passion" mini-series to my Harlequin Desire editor, I knew what I wanted all three sisters' names to be—Lily, Juliet, & Zoe.  But, I'd originally planned for Zoe to be the name of the heroine in PROJECT: RUNAWAY HEIRESS.  Lily's personality & characteristics were always in my head exactly as they come across in the story, I'd simply been calling her Zoe.  But then I realized I really wanted to call Zaccaro Fashions's line of shoes "Dazzle" & I thought it looked so much cooler as "daZZle" with two capital Zs that stood for Zoe Zaccaro.  So I quickly switched the names around, making PROJECT: RUNAWAY HEIRESS's heroine Lily instead.  And can I just say that it suits her so much better!
So there you go—now you know all my little while-writing, where-I-got-this-or-that secrets.  Hope it adds an extra layer of fun to your reading experience. :flutter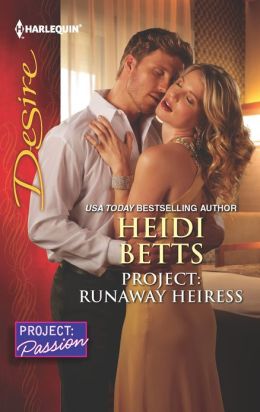 Buy Your Copy Today!
Amazon :: Kindle ebook :: Barnes & Noble :: NOOK ebook
eHarlequin :: Books-a-Million :: Indiebound ::
The Book Depository (free international shipping) :: Chapters/!ndigo :: Amazon.ca

Comments
5 Comments • Comments Feed