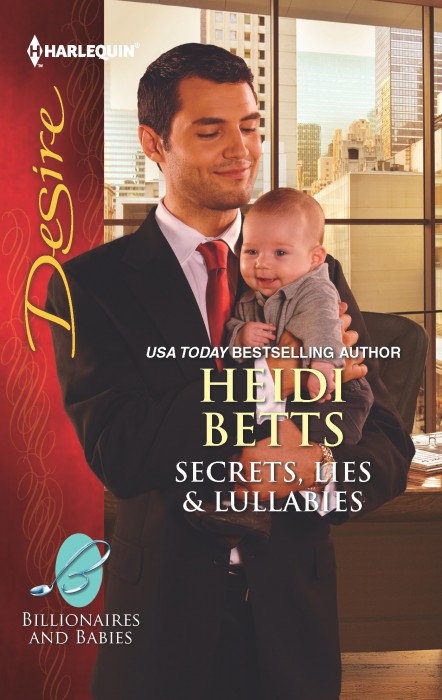 Only two more weeks until the release of my brand new Harlequin Desire SECRETS, LIES & LULLABIES!! :dancebat
So this week, I'm going to share a little bit of the nitty-gritty background of the story with you:
What's the SECRET?
When Alexander catches Jessica snooping & assumes she's just a maid, she lets him believe it.  There's simply too much at stake if he finds out who she really is.
What's the LIE?
Jessica Madison is not who she claims to be.  It isn't her intention to mislead Alex…well, not exactly.  But she can't let him figure out what she's really doing in his hotel room that fateful night.
What's the LULLABY?
Jessica's secret leads to a lie that leads straight into Alex's arms.  Now she's pregnant with his child…& afraid to tell him because it will mean admitting her true identity.  And once he discovers that, he'll never believe she didn't set out to deceive him.

Order Your Copy Today
Amazon :: Kindle ebook :: Barnes & Noble :: NOOK ebook
eHarlequin :: Books-a-Million :: Indiebound ::
The Book Depository (free international shipping)
!ndigo :: Amazon.ca

Comments
7 Comments • Comments Feed