Thanks to Editor C, I just received an early peek at this lovely review for ON THE VERGE OF I DO from RT Book Reviews, & of course I have to share! :jumping
4 ½ Stars:  Event planner Kara Kincaid is working on the hardest job she's ever undertaken—the wedding of her sister to hotel magnate Eli Houghton, the man Kara's had a crush on since childhood. Worse, her mother is under investigation for her father's murder. And that's not all: her sister calls off the wedding and Eli starts showing Kara the kind of personal attention she's always craved from him—which threatens her relationship with her beloved family. The ongoing mystery of the Kincaid clan, the mixed-up romantic tensions, and a hero to die for make this entry into the series a page-turner, and it could prove to be one of the most popular chapters in the ongoing story.
Thank you so much to Pat Cooper, whom I'm almost positive reviews the Harlequin Desire line for the magazine.  (When I get my copy, I'll double check that. :winkwink )  I'm thrilled Kara & Eli's story is already getting such a wonderful response because I really loved taking a trip down South to spend a little time with them.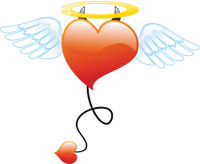 P.S.  I'm also over at the Brava Authors blog today, chatting about television shows with paranormal elements that we—or at least I—loved & still miss.  I hope you'll drop by to keep me company & add your two cents to the discussion!
Comments
6 Comments • Comments Feed